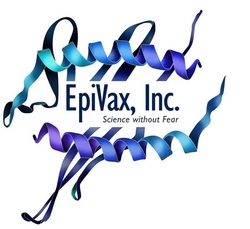 Providence RI (Vocus) March 2, 2010
EpiVax, a paradigm-shifting biotechnology company, takes the road this spring to share news about Tregitope – the small peptides contained in IgG that trigger regulatory T cells – and other cutting-edge science and technology with scientific colleagues. Starting in Asia, EpiVax will be presenting the Tregitope paradigm shift at 10 conferences between March and August 2010. A list of upcoming conferences is presented here below.
3/21/10-4/1/2010: EpiAsia Tour: Tokyo, Osaka Tokyo, Osaka, Kobe, Tsukuba etc. (8 cities total); contact Dr. Keizo Yoshida for additional information.
4/26 – 4/28/2010: Thirteenth Annual NFID Conference on Vaccine Research; Bethesda MD. Method for Individualizing the Prediction of Immunogenicity for Vaccines and Protein Therapeutics: iTEM (individualized T Cell Epitope Measure).
5/16 – 5/19/2010: AAPS National BioTechnology Conference; San Francisco, CA. Preclinical Design of Less Immunogenic Biologics: Tregitopes and Tolerance; Hilton San Francisco Union Square.
5/16/2010: 3rd Annual Tregitope Collaborators Meeting; Boston, MA. (By invitation: contact spelletier(at)epivax(dot)com for more information).
5/17 – 5/18/2010: PEGS Immunogenicity of Therapeutic Biologics; Boston MA. Factors Driving Immunogenicity: The Science Sheraton Boston Hotel, Boston MA.
6/6 – 6/11/2010: Vaccine Technologies III; Vallarta, Mexico. Universal Flu Vaccines: Now more than Ever; Removal of tolerogenic signals from a dendritic cell targeting antibody; De-tolerization of anti-dec-205 for HIV subunit vaccine delivery; Personalizing Immune Responses to Vaccines, Autoantigens, and Protein Therapeutics: The iTEM (individualized T Cell Epitope Measure) Tool. Vallarta Palace Hotel, Nuevo Vallarta, Nayarit, Mexico.
6/13 – 6/17/2010: 46th DIA; Washington DC. Next Generation Biologics: Deimmunization and Tolerance Induction. Walter E. Washington Convention Center, Washington DC.
06/21 – 6/23/2010: IBC 1st annual immunogenicity; San Francisco, CA. Activation of Natural Regulatory T cells by IgG Fc-derived Peptide "Tregitopes". San Francisco Airport Marriott, Burlingame, CA
###