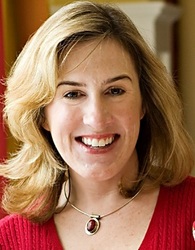 When you incorporate, you send a clear signal to the business community that you mean business - you're engaged in a true business pursuit, not just a hobby.
Madison, WI (PRWEB) March 2, 2010
While President Obama campaigns for a plan to allocate $30 billion to banks that agree to make loans to small businesses, skepticism from lawmakers and some industry officials is sending signals to small business owners that they're not out of the woods yet when it comes to getting easier access to small business loans. While it may be easier to sit back until the whole mess is sorted out, BizFilings, a company dedicated to helping entrepreneurs and small business owners, encourages small business owners to take fate into their own hands by becoming more appealing to lenders through the power of incorporation.
"Many small business owners don't realize how helpful incorporating their business can be when seeking funding from a local lending institution or partnering with a vendor for services," says Karen Kobelski, general manager of BizFilings. "When you incorporate, you send a clear signal to the business community that you mean business—you're engaged in a true business pursuit, not just a hobby. When lenders understand you've gone through lengths to protect yourself and your business partners, it can help facilitate doing business with those organizations."
Five Tips to Help Your Small Business Get Financing

Develop a business plan: Being able to show a lender your business's roadmap is key to getting a loan; who would invest in your business without looking at your plans?
Check your credit: Lenders use your personal credit history as a reference when reviewing your loan application. Knowing credit weak spots in advance will help you head off any concerns before they arise.
Go local: Remember that bigger isn't always better; you might have more influence and get more face time with a local bank or lending institution.
You get out what you put in: Lenders like it when you show faith in your own business; one of the best ways to demonstrate this faith is by investing some of your own money in your business.
Consider incorporating: Incorporation will help a new business establish credibility with potential customers, employees, vendors and partners. Adding "Inc." or "LLC" after your business name can add instant authority.
Visit the BizFilings' learning center at http://www.bizfilings.com/learn/incorporation-benefits.aspx to learn more about the financial benefits of incorporation and other tips on how to manage and grow your small business.
About BizFilings
BizFilings is a full-service online incorporation service provider, offering small business owners a fast, easy and economical way to form a corporation, limited liability company (LLC) or other business structure online or by phone. BizFilings also offers a full range of business filing and compliance products, including nationwide Registered Agent service, helping keep businesses in compliance with state regulations. BizFilings can be found online at http://www.BizFilings.com. BizFilings is a part of Wolters Kluwer, a leading global information services and publishing company. Wolters Kluwer had 2009 annual revenues of €3.4 billion, employs approximately 19,300 people worldwide and maintains operations in over 40 countries across Europe, North America, Asia Pacific and Latin America.
###