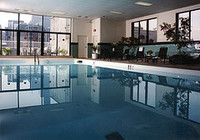 In addition to the package, Best Western River North will offer many Mammoth or Ice Age themed activities and events
Chicago, IL (PRWEB) March 3, 2010
The Best Western River North Hotel is offering a Mammoth and Mastodons package that allows visitors VIP access to the exhibit at the Field Museum while enjoying all the amenities and convenience of Best Western River North's overnight accommodations. The Field Museum is easily accessible from the downtown Chicago hotel.
Starting at just $139, the hotel package in downtown Chicago provides an anytime front-of-line experience of the entertaining and educational Mammoths and Mastodons exhibit based on the colossal mammals that roamed the earth during the Ice Age.
The Mammoths and Mastodons exhibit is available through September 6 and includes: Overnight accommodations, two VIP tickets to the exhibit and a themed welcome gift.
"In addition to the package, Best Western River North will offer many Mammoth or Ice Age themed activities and events" stated Travis Rank Direct of Sales.
For additional information call 1-800-727-0800
ABOUT BEST WESTERN RIVER NORTH HOTEL:
Best Western River North Hotel is an award winning Best Western located in downtown Chicago featuring 150 guest rooms and suites. Offering free parking, an indoor pool and a full service onsite restaurant Best Western River North is a true value. For more information or reservations, please visit our website at http://www.rivernorthhotel.com
# # #