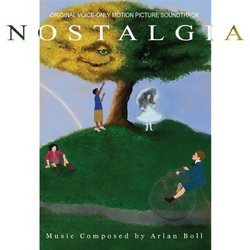 James Bartling's indie-to-the-max film, " Nostalgia" is the kind of project I could only have dreamed that I'd get a chance to be involved in. I had no idea when I was approached that I'd have the opportunity to sing on the soundtrack and to paint the or
Long Beach, CA (PRWEB) March 3, 2010
Susaye Greene-2010 Where Art Meets Music Meets Film "James Bartling's indie-to-the-max film, " Nostalgia" , says Greene, "is the kind of project I could only have dreamed that I'd get a chance to be involved in. I had no idea when I was approached that I'd have the opportunity to sing on the soundtrack and to paint the original film poster. As a creative artist, I jumped at the chance for that kind of once in a lifetime opportunity. This is James' personal story, has taken him 13 years to make, and so many aspects of this project are part of a unique creative process."
James Bartling explains, "The film "Nostalgia" chronicles specific real-life events from April to July of 1996; one of its themes is how we can all help shape each other's lives, whether or not it's necessarily a conscious thing, and how we are all connected in places we may choose not to look. It is unique in that the entire film is non-fiction down to the spoken word (a micro recorder was used to record dialogue during the events in question), with everyone from the events appearing as themselves, and as many of the actual locations as possible were used while shooting; in essence, re-creating particular moments in time as specifically as possible after the fact. This combination has never been done in film before. In addition, the entire music score consists solely of the human voice, which is also a first for cinema. Over thirty individuals have contributed to Nostalgia's score; the vocalists and compositions are from numerous ethnic backgrounds, with the genres ranging from classical to tribal. The recordings range from one-take solos to quarter-second edits, and create a landscape unlike any other."
"For me," Greene continues, "film soundtracks are the last frontier, a tremendously imaginative playground; a draw for musicians because of the free flow of expression that strives to compliment a visual landscape. Arlan Boll has succeeded in making Nostalgia's music both atmospheric and joyous. " (Though the film has not been released, the "Nostalgia Voice-Only Soundtrack" is available at Amazon.com and iTunes http://bit.ly/bnopeN)
When James asked Greene to paint the poster, which would be the main image used for marketing the film, she admits she was overwhelmed. "I plunged in. I had almost a year to develop it. I would draw with a fury, send the file to James for his input and he advised me to broaden the view several times. I would add new things and go back and forth with him, until finally we had a "Eureka!" moment! It was completed. I had a tremendous time digging into James Bartling's film-world."
The "Nostalgia" painting can be seen at Greene's Imagekind.com gallery at http://supremextreme.imagekind.com
###