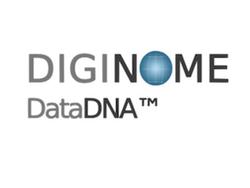 Diginome's Data DNA technology revolutionizes business intelligence by making Data actionable in ways we never imagined before. Kamyar Shadan, CEO
Las Vegas, NV (PRWEB) March 2, 2010
Diginome, provider of scalable, affordable and bulletproof solutions for enterprise data heredity management, today announced a strategic OEM partnership with ParAccel, Inc., provider of the record-breaking ParAccel Analytic Database (PADB) for data warehousing and analytics. The alliance enables Diginome's DataDNA™ next generation business intelligence software to integrate with the leading edge ParAccel Analytic Database™ to provide a comprehensive enterprise solution with breakthrough analytic performance and data integrity controls.
"Our innovative DataDNA solution is the most powerful tool for examining and tracking data as it's generated throughout the enterprise, providing businesses with much greater visibility into the heredity relationships of their information and deeper insight into the full value and potential of the data they're gathering," said Kamyar Shadan, Diginome's CEO. "Pairing that power with ParAccel's breakthrough high performance database enables real-time analytical capability with unlimited scale". We're proud to become a part of the ParAccel ecosystem and we look forward to partnering on many fronts to bring high performance, next generation business intelligence to key corporate decision makers."
Diginome is the innovator of a patented, revolutionary data harvesting, association and visualization platform that analyzes disparate source data across heterogeneous landscapes. The Diginome product, DataDNA, provides the user with views and analysis of multiple data relationships, using harvesting and visualization to facilitate real time decision-making as a core user capability. DataDNA accesses disparate data from both within the organization and externally using dedicated connections and web services.
The ParAccel Analytic Database is the industry's most powerful advanced analytic platform, performing complex analytics without the costly and time-consuming data manipulation other database products require, and delivers the industry's best price-performance using standard tools and hardware. By combining DataDNA with the groundbreaking analytic performance of the ParAccel Analytic Database, businesses have broad new powers to explore their processes and study data generation in minute detail to identify new revenue sources, pinpoint revenue leakage or possible fraud, analyze processes for greater operational efficiencies and solve or avert critical business challenges.
"Our pioneering database architecture has dramatically expanded the corporate capacity for deriving valuable insights from massive volumes of data in time frames that empower stakeholders to act upon the information," said Barry Zane, Founder and Chief Technology Officer, ParAccel. "Adding Diginome's data intelligence capabilities on top of ParAccel's high performance and flexibility will bring new levels of enablement and efficiency to the marketplace. We welcome the strategic pairing of our technologies and look forward to providing
businesses with a powerful new solution for actionable data exploration."
Diginome will be showcasing DataDNA during the TDWI World Conference, Feb. 21-26, in
ParAccel's Solution Theater at booth number 211.
About Diginome
Founded by technology industry veterans, Diginome™ has developed and patented a unique software platform which allows any organization in any industry to automatically locate, harvest, associate, track, reconcile, visualize and report all disparate data events, related transactions and information in real time and in a highly secure manner. The software functions without a need to change existing organizational behaviors or operating procedures and efficiencies, is agnostic relative to platforms or databases and can work in any environment from legacy systems to cloud computing. Users of Diginome's DataDNA™ platform benefit from a non-intrusive, highly affordable harvesting and intelligence capability that provides:

Distributed real time data streaming, management and reconciliation of high volume, high
velocity transactional events across the complete user data disparate landscape

Quick, ongoing ROI as a result of increased analytic productivity and the elimination of lost
data and unsettled transactions.

Guaranteed data heredity, integrity and leakage prevention for security and compliance.
Continuous Audit and Monitoring of all business and control processes thereby greatly
enhancing the enterprise risk profile

Identification of specific data and threads of intelligence for unique client purposes including
pooling of data identity traits for easy access.
Diginome is based in San Francisco, California. For more information please contact us at
info(at)diginomeinc(dot)com or 888-366-6348, or visit us at http://www.diginomeinc.com
About ParAccel
ParAccel, Inc. is the leading provider of data warehouse solutions for automated operational applications and ad-hoc strategic queries using scalable analytic database technology. The ParAccel Analytic Database™ (PADB) is a new generation, MPP-Columnar DBMS that is delivering breakthrough analytic and price performance in customer environments. It delivers the world's fastest data analytics using commodity hardware and standard interfaces and is available as software or a virtual or packaged data warehouse appliance. Leading companies use ParAccel to maximize their analytic performance advantage to achieve greater decision confidence quickly and efficiently. ParAccel's management team includes technical founders and industry veterans from noted data management companies Netezza, Oracle, Teradata, Gupta, SenSage, PointBase, and IBM. ParAccel is based in California with offices in Cupertino and San Diego. For more information please contact us at info(at)paraccel(dot)com or 866-903-0335, or visit us at http://www.paraccel.com.
###