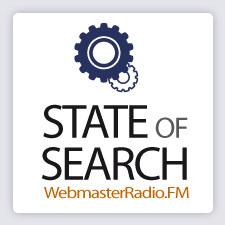 "We won't be afraid to share our own opinions!"
Fort Lauderdale, FL (PRWEB) March 2, 2010
WebmasterRadio.FM, the premier free, 24/7 Internet business radio network focused on the B2B marketplace, has announced that starting Tuesday March 2nd WebmasterRadio.FM will be re-launching the show "Search Cowboys" under a different name: State of Search.
The hosts of Search Cowboys, Bas van den Beld and Roy Huiskes have been retained to host the weekly series. Both Bas and Roy are experienced internet marketers in the Netherlands with a highly respected international reputation.
The Search Cowboys show has been a very successful show over last few months. With the movement of Bas van den Beld from the website SearchCowboys to Stateofsearch.com a change of show-branding however became necessary.
The show will as ever take a good look at what is going on in the world of search and social media. Bas and Roy will welcome guests from all over the world to join the conversation and find out what is going on and how we should react to certain developments. Because of the European background the show will look at different topics with a specific European angle.
"Roy and I have been doing our shows with a lot of pleasure. We are going to do exactly the same with the new show." said van den Beld. "We will get guests in from around the globe to discuss what is happening in the world of search, and we won't be afraid to share our own opinions!"
New Episodes of "State of Search" air every Tuesday at 2pm Eastern/ 11am Pacific. Archived episodes are available on demand at http://www.WebmasterRadio.FM/State-Of-Search/ located inside the "International Marketing" channel or on iTunes. Existing subscribers are urged to change their subscriptions to the new feed.
About WebmasterRadio.FM
WebmasterRadio.FM lifts the "veiled curtain" of the Internet, bringing the business community together through an interactive radio network. Its listeners are a global group, comprised of everyone from corporate executives and decision makers to small and mid-sized businesses and individual entrepreneurs. WebmasterRadio.FM's stellar line-up of radio programming includes "CoverStory" with Jiyan Wei of PRWeb, WebmasterRadio.FM's official newswire; "The Hook with Katie Kempner" with Katie Kempner, Leader Bruce Clay and more. To tune into WebmasterRadio.FM's live content or check out the show, lineup, please visit http://www.WebmasterRadio.FM.
Media Contact:
Brandy Shapiro-Babin
954-309-5578
###