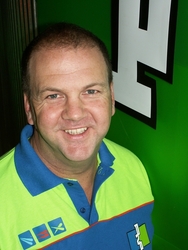 "TheOnlineBusiness.com.au means business owners can have a state of the art, accountable, successful Online Profit Centre without being the least bit tech savvy themselves."
(PRWEB) March 3, 2010
TheOnlineBusiness.com.au has just been launched to help SMEs turn under performing websites into invaluable sales tools that not only increase quality traffic, but also secure and retain customers. With minimal effort and cost, the cutting edge technology allows business operators to focus on good old fashioned business outcomes - Return on Investment, leads, sales levels, revenue and profit.
"The Online Business extends and leverages existing websites to maximise traffic and results. It gives business owners the tools to not only increase the amount and quality of traffic to their site, but to also turn visitors into customers through sophisticated targeting, conversion and tracking technologies," says John Weichard, Managing Director of D2P, the business behind The Online Business.
The Online Business helps businesses focus on measurable results and profit outcomes, giving businesses the tools they need to do what they do best: retain and grow their customer base to increase sales and profit.
"There is no point of having a website if it isn't generating business. Many SMEs are still not allowing their websites to reach their full potential – either because they don't know how to or because they are overwhelmed by the processes usually involved in creating successful sites. TheOnlineBusiness.com.au was developed to help these businesses reach their online potential and is a result of five years of refinement, R&D and tough real world testing," says Weichard.
Valuable tools include automatically generated hot lists for sales people to follow up and customised communication to customers and prospects, all with minimal effort from the business owner.
###