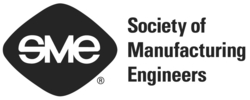 Dearborn, MI (Vocus) March 4, 2010
Energy is Matt Garran's forte. A supply chain manager for the American Wind Energy Association (AWEA), Garran will offer insights on how manufacturing companies can grow in the renewable energy and wind industry at WESTEC 2010, Thursday, March 25 at the Los Angeles Convention Center.
Garran's keynote address will kick off another full day of informative sessions for manufacturing engineers, at WESTEC 2010, an event organized by the Society of Manufacturing Engineers (SME).
Garran identifies and resolves issues related to the production and installation of wind turbines for the AWEA. Prior to joining the association, Garran was the director of technical services for the Great Lakes Wind Network. He has extensive experience in the manufacturing, construction and mining industries.
The definitive West Coast event for manufacturing professionals, WESTEC 2010, will run Tuesday, March 23 – Thursday, March 25 and be chock-full of informative sessions to help manufacturing companies prepare for and take advantage of the coming period of economic recovery.
Attendees at WESTEC 2010 will be able to see demonstrations of the latest technologies, watch free show floor presentations and hear three keynote addresses and a panel discussion addressing the wind energy supply chain and prospects in aerospace/defense and renewable energy. More than 400 exhibitors are expected.
WESTEC 2010 will also feature free sessions on
o How to Position a Company for Future Aerospace Supply Chains," by Richard Scofield, U.S. Air Force Lt. General (retired)
o "Lean Manufacturing is Green Manufacturing," by Isidro "Izzy" Galicia, president and CEO, Incito Consulting Group
o "Staying Ahead in a Global Market—U.S. Tax Incentives," by Randy Eickhoff, president, Acena Consulting, LLC
o "Health Insurance Programs for Machine Shops," by Michael Dochterman, Valley Insurance Services
Aerospace manufacturing professionals can also opt in for an Aerospace Global Forecasting Luncheon featuring Richard Aboulafia, vice president of Analysis at Teal Group Corporation and aerospace industry analyst, technical sessions on advanced materials, machining, metalworking fluids, non-traditional machining processes, tooling or mold-making and metrology.
Find more information on WESTEC 2010 and register for the luncheon or paid sessions at http://www.westeconline.com.
Interested in getting more updates on what will be happening at WESTEC 2010? Follow us on http://www.twitter.com/WESTEConline.
Media Registration, Press Badges & Media Center
Attending media will be provided free access to the entire expo and exhibitor press conferences. Expedite your entry into the show by pre-registering for the event.
Press badges may be picked up in the WESTEC Media Center (located near registration) and will be limited to media with valid credentials. If you are registering onsite, please bring a form of ID and business card, copy of a recent publication, or a copy of a recent article with your byline for verification
The WESTEC Media Center provides media with a place to pick up news tips, use the internet, relax and conduct interviews.
About SME:
Founded in 1932, the Society of Manufacturing Engineers is the premier source for manufacturing knowledge, education and networking. Through its many programs, events and activities, SME connects manufacturing practitioners to each other, to the latest technology and the most up-to-date processes spanning all manufacturing industries and disciplines, plus the key areas of aerospace and defense, medical device, motor vehicles, including motorsports, oil and gas and alternative energy. A 501(c)3 organization, SME has members around the world and is supported by a network of technical communities and chapters worldwide.
Contact:
Allison Citino
The Bohle Company for SME
allison (at) bohle (dot) com
310.785.0515, x202
###