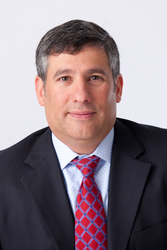 Burlington, MA (Vocus) March 3, 2010 -–
Tony Scianna (http://twitter.com/TonyScianna), executive vice president of SunGard's brokerage and clearance business, said, "As financial institutions strive to do more with less, there will be continued emphasis on eliminating manual processes to reduce risk and enhance efficiency. Increasing transparency and automation is a top priority in 2010, as firms continue to work toward a holistic, real-time view of their counterparty risk and exposure in order to manage and mitigate risk globally. In addition, the derivatives industry needs a communication network connecting the buy-side and the sell-side in the post-trade process to foster greater transparency, efficiency and reduced risk."
SunGard's ten trends shaping securities and derivatives post-trade processing in 2010 are:
1. Financial institutions will need to centralize data infrastructures to help them gain a complete, company-wide view of specific exposures.
2. An increased focus on transparency will drive a greater emphasis on real-time views of data and on achieving more efficient methods of communication throughout the trade lifecycle.
3. Firms need to improve collateral valuation monitoring and visibility to help them reduce risk while extending additional credit cost efficiently and in a timely manner.
4. As increasing amounts and uses of data are required to feed credit monitoring and regulatory requirements, firms will need to leverage consolidated information across business lines and asset classes.
5. The industry needs better communication between the buy-side and sell-side within listed or centrally cleared derivatives processing to help manage intra-day risk.
6. Improved data quality, forecasting and modeling will be emphasized helping increase accuracy in assessing future performance and reducing risk in increasingly complex financial markets.
7. The move toward a central clearing model will help ease settlement, transfers and allocations, as well as protect the parties against default by their counterparty or a large section of the market.
8. Pressure to reduce costs and meet increasing client demands in the global futures and options markets, where there is industry consolidation and trading growth, will drive firms to use enterprise platforms and services.
9. US firms will need more reliable and robust infrastructures to entertain larger exchange-traded derivatives transactions in emerging markets.
10. Firms will continue to look at outsourcing not only to lower costs, but also to access knowledge and expertise as well.
Dayle Scher, research director in the Securities & Investments practice at TowerGroup, said, ""Financial institutions define efficiencies mainly in terms of operational efficiencies -- automating whatever manual processes they have and eliminating spreadsheets, so that they can meet their clients' needs better, quicker and cheaper."
Paul Zubulake, senior analyst at Aite Group, said, "The pain points in exchange-traded derivatives are numerous, with the number one challenge being the actual trade management. It needs to be more of an electronic process than the current manual process. In addition, the whole allocation process on the buy-side can be improved with automated communication with the sell-side. These improvements could help reduce risk as well as increase transparency and efficiency of the entire process."
Tom Anzalone, senior managing director of global operations at Cantor Fitzgerald, said, "With the one Stream Phase3 platform managing our operational data and providing a single source of information to our risk systems, we are able to access risk and exposure information faster and without the need for additional IT resources to support multiple points of integration that tend to complicate and delay the process."
Nicholas Rubino, executive vice president and chief operations officer at Daiwa Securities America, said, "SunGard's Stream Credit Monitor provides a single application for multiple asset classes that shows our total cross-product, cross-counterparty exposure in one place, even taking into consideration stock loan activity, interest rate swaps and total return swaps. Stream Credit Monitor has had a direct, positive effect on Daiwa's bottom line and viability in an unpredictable market, helping to make us immediately aware of exposures."
SunGard Perspectives Blog – Join the Conversation:
http://www4.sungard.com/blogs/cityday/index.php/category/contributors/tony-scianna-contributors
Adam Honoré of Aite Group discusses trends in data aggregation and counterparty risk: http://www.sungard.com/~/media/campaigns/financialsystems/brokerageclearance/video/bnc_video_adamhonore.ashx#B15B946C-6393-435D-A58D-F241D8B0781C
SunGard Perspective – Trends in the Back-Office
http://www.youtube.com/watch?v=2XPrEnWQMHk
Customer Experience – Daiwa:
http://www.sungard.com/~/media/campaigns/financialsystems/brokerageclearance/video/nickrubinoyoutube.ashx#F36C89DF-DE95-44FF-A511-968460308584
Each week follow SunGard's "Trend Tuesday" on Twitter via #TEN10 for the top 10 trends in areas of financial services and energy http://twitter.com/SunGardFS.
About SunGard's Stream
SunGard's Stream is a suite of global, post-trade solutions for securities and derivatives. It is used in securities and financial markets firms to run their middle- and back-office operations. It also provides outsourcing of exchange and clearing interfaces and U.S. tax processing services. Stream helps financial services firms increase transparency, improve efficiency, track their activities and manage risk and exposure in real-time.
About SunGard
SunGard is one of the world's leading software and IT services companies. SunGard serves more than 25,000 customers in more than 70 countries.
SunGard provides software and processing solutions for financial services, higher education and the public sector. SunGard also provides disaster recovery services, managed IT services, information availability consulting services and business continuity management software.
With annual revenue exceeding $5 billion, SunGard is ranked 435 on the Fortune 500 and is the largest privately held business software and services company on the Forbes list of private businesses. Based on information compiled by Datamonitor*, SunGard is the third largest provider of business applications software after Oracle and SAP. Continuity, Insurance & Risk has recognized SunGard as service provider of the year an unprecedented six times. For more information, please visit SunGard at http://www.sungard.com.
*January 2009 Technology Vendors Financial Database Tracker http://www.datamonitor.com
Trademark Information: SunGard, the SunGard logo, Stream and Phase3 are trademarks or registered trademarks of SunGard Data Systems Inc. or its subsidiaries in the U.S. and other countries. All other trade names are trademarks or registered trademarks of their respective holders.
###