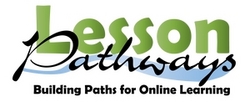 "We believe that the best judges of what works well for each child are the front-line educators--both parents and professional teachers--who work directly with children every day," Rasmus said.
Mc Lean, VA (PRWEB) March 3, 2010
LessonPathways.com has announced that its Internet-based curriculum and planner are now available as a free, advertising-supported service. Previously, it had been available only by paid subscription at a cost ranging from $99 to $155 per year.
"We were gratified by the many paid subscribers who supported the service, and by the many others who raved about its value as an educational tool during their free trial period," said Richard Rasmus, Founder of LessonPathways . "However, after six months of operations in a very difficult economy--in which even $10 per month is a financial stretch for many families--we decided to make our service freely available in order to serve more people," he said.
Rasmus explained that the value of the service was partly dependent on feedback from a large and diverse set of educators who have had direct experience using the materials and can therefore provide an informed opinion about the quality of the lesson materials available. LessonPathways .com makes it easy for educators to share their thoughts with each other about the curriculum and how best to use it by providing user ratings and comment sections on every page of the curriculum.
"We believe that the best judges of what works well for each child are the front-line educators--both parents and professional teachers--who work directly with children every day," Rasmus said. "It's important that we have enough people using the materials that we receive the "wisdom of the crowd" about which work best, both on average and for particular learning styles and preferred teaching methods. It's also invaluable for those preparing to teach a topic to see the comments and advice of those who have come before them. By giving the service away free, we expect to be able to build a much larger community of peers that can help one another teach more effectively," Rasmus said.
LessonPathways.com will replace subscription fees with advertising and affiliate marketing revenue, and may someday offer premium services at an incremental cost, but no such services are currently planned. "This new approach, called a "freemium business model" is currently being used by sites like Facebook, Flickr, and Skype. These sites offer a valuable free service, attract a very large number of users, and receive income when users click on affiliate links and paid advertisements," said Rasmus.
The company has offered subscribers a refund of any outstanding balance on pre-paid subscriptions. "I've been amazed and gratified by how many of our subscribers have opted to donate the balance of their subscription to supporting our "cause, "Rasmus said.
About Lesson Pathways
LessonPathways.com has assembled the best K-5 web-based educational content into an online curriculum. Members are able to organize the content into any number of custom learning plans employing an integrated, easy-to-use planning tool.
Clusters of related materials are gathered into one-week learning units, which, in turn, are organized into a 36-week syllabus. Educators can pick and choose among the materials offered for a given week to fit a child's special needs, interests, or leaning styles. In addition, the sequence in which each week's learning unit is presented is entirely up to the student and teacher.
By default, the curriculum is presented using a traditional scope and sequence that can be followed as-is. Or, by using the planning tool, lessons can be dropped, added, or re-ordered to fit with the particular needs of the child or with various teaching methods and/or learning opportunities.
"For teaching subjects that build upon themselves, like math, it's very helpful to have a proven order of instruction available," said Rasmus . "However, it's great to be able to shuffle the order so that students with access to a local pond can learn about tadpoles in the spring, or migratory birds in the fall."
The planner also makes it easy for children to use educational material from different grade levels by subject, or even draw on material from several grade levels within a subject. For example, one child might be able to operate at the second grade level in math and science while feeling comfortable at the fourth grade level in history and language arts. Another child might draw on material from several different grade levels to study a topic of particular interest in greater depth.
This kind of flexibility is very useful, not just to homeschoolers, who can design an individualized scope and sequence of instruction, but also to classroom teachers and parents. This system provides opportunities for enrichment for a child who may need more of a challenge or for remediation when a concept takes a little extra time to master. It is also an effective tool for alternative approaches to learning material.
For additional information contact:
Richard Rasmus, Founder
LessonPathways.com
571-248-1338
###