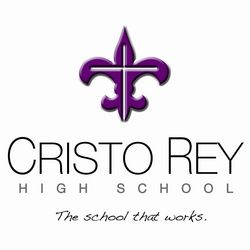 I look forward to working with each of these individuals to build on the great work that has been done at Cristo Rey.
Sacramento, Calif. (Vocus) March 3, 2010
Cristo Rey High School Sacramento, a private college preparatory school where students help pay for their education through an innovative work-study program, has elected Roebbelen Construction President Terry Street as its new board chair and welcomed eight new members to its Board of Directors.
Cristo Rey, which started with its first class of students in 2006, is part of a network of private Catholic high schools that provides college preparatory education for students of limited means.
A key part of the program is that students work one day a week at an employer, learning valuable life skills and helping to pay the cost of their education.
"Cristo Rey has achieved so much in its first years based on a unique collaboration between parents, businesses and the school's faculty, staff and volunteers," Mr. Street said. "I am honored to lead this board and appreciate the work of so many to help this institution build for the future."
The new board members are:

Jack Burgis, retired chief financial officer with Catholic Healthcare West
Patrice Coyle, director on the Mercy Foundation Board
Susan DeMarois, public policy advocate and Sister of Notre Dame de Namure representative
Dr. Gabrielle Gaspar, MD, MPH, Medical Director of Clinical Informatics, Sutter Physician Services
Jeff Holden, vice president for ClearChannel Communications in Sacramento
Sr. Gabrielle Marie Jones, RSM, Sisters of Mercy representative
Fred Taugher, founder of Public Policy Advocates in Sacramento
Megan Vincent, community relations director for Pacific Coast Building Products.
"We appreciate the willingness of these community leaders who share our vision for innovative, high-quality education," said Ward Fansler, president of CRHSS. "I look forward to working with each of these individuals to build on the great work that has been done at Cristo Rey."
Cristo Rey currently has a coeducational student body of 250 students in grades 9-12 from Sacramento, Yolo and San Joaquin counties. In June 2010, the school will graduate its first class of students.
About Cristo Rey High School Sacramento
Cristo Rey High School Sacramento opened its doors in 2006. The school provides a unique work-study program in which all students gain valuable workforce skills, develop a strong work ethic and generate income to pay for approximately 50 percent of their tuition. CRHSS offers a Catholic college preparatory curriculum; co-curricular activities including music, art and athletics; and a rich spiritual tradition including liturgies, retreats and Christian service. The school is one of 24 high schools of the Cristo Rey Network® and is sponsored by the Sisters of Mercy, Sisters of Notre Dame de Namur and the Jesuits. For more information, please visit http://www.cristoreysacramento.org.
CONTACT
Tracy Tierney
(916) 781-0662
tracy(at)halldinpr(dot)com
# # #