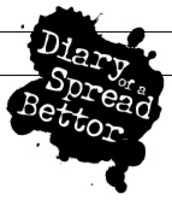 It has always been our desire to have the most innovative, user-friendly website for our spread betting guide. The look maybe new, but the staff and remarkable results remain the same.
London (PRWEB) March 9, 2010
The newly improved Financial-Spread-Betting.com guide is loaded with even better features and a more user-friendly approach to enhance the visitor's experience. Besides a fresh new design and new features like the 'Compare Providers', 'Reviews' and 'FAQs Section', the site boasts an improved navigation structure, and enhanced graphics leading to an overall much better user experience.
Most of the content and sections which our readers have long found useful have of course been retained. The guide explains in detail the workings of spread betting and how spread bets can be used, what are the rewards as well as the risks, how they differ from conventional approaches and which trading styles are best suited to deploying them.
The spread betting guide has also been re-designed to enable traders to compare spread betting providers and offers whilst keeping themselves abreast of industry happenings and news; giving them all the information they need to make the most out of their spreadbetting.
We have made the following improvements:
Completely different look and feel:
http://www.financial-spread-betting.com/
Features include -:

Clear Explanations and Examples of Spread Betting guiding the reader from start-to-finish
How Spread Betting and Trading on Margin Works
Explanations of how the Markets and Market Makers Work
Tips and Trading Strategies to help Traders improve their Trading
Accepting Stop Losses and the Psychology of Trading
Spread Betting FAQ's Section
Reviews of Spread Betting Providers
Interviews with the key people in the Industry
The 'Must' Questions to ask a Spread Betting Provider before Signing Up.
For those traders and investors who are interested in financial spread betting but have no previous experience, our guide is a great way to get started as it provides readers with an interactive, step-by-step tutorial on how to become a spread trader.
About Spread Betting: Financial spread betting consists of speculating on the future price movements across a variety of assets, ranging from company stocks and securities to commodity prices, foreign exchange and indices. It is especially useful if a trader thinks a company's price is likely to go down in the near future as one can use spread betting to profit from any decline (go short). Additionally, trades are exempt from stamp duty and any spreadbetting winnings in the UK and Ireland (under current legislation) are totally tax-free although this works both ways; no spreadbetting losses can be used to offset tax. The betting classification means that as opposed to buying the share outright, you are simply speculating on the price movements.
Spread Betting Example: Prices usually start from £1 per point movement so let's assume a trader decides to bet £50 per point on Rank Group (RNK) when this is trading at 101p. Rank Group rallies from 101p to 120p on an upbeat trading statement, at which point the trader closes the spreadbet at 120p. The trader stands to make a £950 profit [(120p - 101p) x 50].
About the Author: Andy Richardson is a experienced stock market trading coach and CEO of Financial Spread Betting, Inc.
###