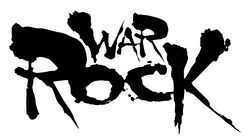 We are honored to be continually recognized by players, the media and industry professionals
Irvine, Calif. (Vocus) March 4, 2010
War Rock, a premier FPS title of GamersFirst (http://www.gamersfirst.com), has rolled in several top awards in recent weeks in the Action Game and MMOFPS categories, gaining increasing momentum across Germany, Europe and North America.
War Rock was named the Number 1 Action Game in CHIP Magazine's "Top 20 Action Games" for 2009. CHIP Online specifically notes War Rock's tactical elements, game modes and availability of weapons and accessories as key factors to their gold winning combination.
MMOSITE's Reader's Choice Awards also recently selected War Rock as the second place recipient for best MMOFPS of 2009, echoing War Rock's winning elements directly from the players.
Currently celebrating its 3- year anniversary; War Rock recently released Siege War, enabling progressive campaign play and complimenting War Rock's existing tactical fast-paced style. War Rock bodes the deadliest weapons, the most lethal vehicles, killer game play modes in the air, on the land and over the sea and more recently introduced destructible environments.
"We are honored to be continually recognized by players, the media and industry professionals," says Jon-Enée Merriex, FPS producer for GamersFirst." We work hard every day to make War Rock one of the best FPS games around; by updating content regularly and listening to our players. Our goal is to put out fresh and exciting content that will keep the players engaged for years to come."
True to form, GamersFirst is preparing more updates in March introducing a new map, a host of new weapons and celebrating St. Patrick's Day with their annual St. Karmali's Day event!
Join and follow the War Rock community:
Community Website – http://www.WarRock.com
Twitter – @WarRock
About GamersFirst
GamersFirst is the leading Free2Play® MMO game publisher in the Western hemisphere. Serving over 28 million players, GamersFirst.com is where gamers gather to decide the price of the games they love to play–even when that price is "free." Powered by GamersFirst CONNECT; the end-to-end game publishing, game operations, rapid game deployment and game community platform made available to all of GamersFirst's Development Partners, GamersFirst.com features the hit MMO RPG and MMO FPS games War Rock, Knight Online, Sword of the New World and the future hits Parabellum, Victory, GoGoRacer and Taikodom. Read more about the company at http://www.GamersFirst.com/corporate/ and find all of their games at http://www.GamersFirst.com
###