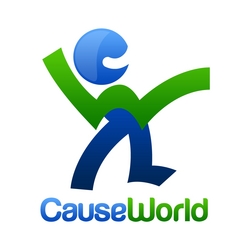 Palo Alto, CA (PRWEB) March 3, 2010
CauseWorld, the first mobile application to let consumers do good just by walking into a store, announces today a new functionality that takes the concept a step further, right into the store itself: new barcode scanning technology in the CauseWorld app now also offers its popular "karma" points to consumers who physically pick up products in retail stores and scan their barcodes using the app. Earn enough "karmas" using CauseWorld, and consumers can donate them to plant a tree, feed a family or help rebuild Chile. "Scanning for karmas" will go live in the next two weeks.
As part of the new feature, the CauseWorld app will offer karmas for scanning nine consumer products daily, including at least one featured product worth more karmas than the others. Users can then go to grocery stores and other retailers that carry those products and scan the bar codes to earn the karmas, up to one scan per product family per day. CauseWorld users can also earn badges for scanning items, which get published to social media platforms like Facebook.
Consumers will continue to be able to earn karmas just for going into nearly any retail location and "checking in" on the app. The donations themselves come thanks to sponsor brands like Citi and Kraft Foods who provided an initial donation pool of $500,000. The app makes it possible for those brands to contribute to charity as well as establish positive brand engagement with consumers on mobile and social marketing platforms.
"The CauseWorld app has grown faster than we expected - consumers simply love using their cell phones to 'do good' while shopping," said Cyriac Roeding, CEO of shopkick, the creator of CauseWorld. "Now with 'Scanning for Karmas,' consumers not only change the world by entering retail locations, but also by physically holding merchandise inside, yet with no obligation to buy. It's an unprecedented way for brands and retailers to get shoppers to interact with their products, and for consumers to make a difference. Everybody wins."
The barcode scanning announcement comes as CauseWorld continues to see strong growth numbers. Launched in December 2009 and backed by the Kleiner Perkins iFund and LinkedIn founder Reid Hoffman, the app has already surpassed growth rates other location-based mobile retail applications in terms of usage and users, and is currently donating to charities at a rate of more than $200,000 per month.
About shopkick
shopkick is a new Palo Alto-based startup funded by Kleiner Perkins's iFund and Reid Hoffman, founder and Chairman of LinkedIn, and investor in Facebook. shopkick Inc. was founded based on the belief that the intersection of mobile and physical retail is the next big opportunity in mobile to create consumer value. The Silicon Valley-based company's goal is to drastically improve the shopping experience of consumers by utilizing cell phones' location awareness, unprecedented personalization capabilities, and social/viral features. shopkick launched its mobile application CauseWorld in the United States in December 2009, supported by Citi and Kraft Foods. The shopkick team consists of mobile and web experts who previously built the mobile division of CBS in Los Angeles, and successful mobile and online ventures in Europe and the U.S. (12snap, GoldPocket Wireless, Loopt, CommerceFlow, Rojo), and from Google, TellMe/Microsoft, and Procter & Gamble.
###