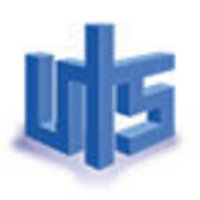 Social Shopping for Geeks
Santo Domingo, DR (PRWEB) March 4, 2010
United Tech Store, the fastest growing tech community online, has now had a face-lift with a great new look and some really cool new features. The site already has the largest selection of tech products all in one place, and now gives customers the ability to find all the computer hardware, gadgets and technology accessories they could ever want with just one click!
The site is much more than just an online store, it is also the fastest growing online community for tech geeks which for United Tech Store is one of its fundamental offerings and therefore they have focused on adding new features to enhance the community and allow more input from users.
Internet Marketing Consultant, Miguel Neder, announced the launch of the new product voting system, whereby users now have the ability to vote for their favorite products, helping the community as a whole and individual customers to select the best products for their needs from such a vast array of available technology.
Miguel says "it's a growing community and we are very excited to enhance it with new services for its growing number of memberships. With such a wide selection of products we feel that it is important for our members to vote for the products they like the best, helping everyone to make choices based on what works for others."
The United Tech Store offers customers products from multiple tech stores, and the revamp to the website includes a new site design for ease of use, new logo and a new homepage design. Their focus is now on providing further features and user interaction abilities for its popular online community.
For more information: http://unitedtechstore.com
About United Tech Store
The United Tech Store offers the largest selection of tech products in one place, with products from all the best technology stores. It has the fastest growing online Tech Community with blogs and articles featuring the latest in technology advances and products available. United Tech Store is the place to meet all your technology needs, whether you are looking for a specific item, want to find what the latest technology 'must-have' is, read about the latest technology advancements or just to see what similar tech geeks are saying.
About Miguel Neder, Internet Marketing Consultant
Need an Internet Marketing Consultant? For 10 years Miguel Neder has helped both small businesses and major brands build successful online business. With a Bachelors in Software Engineering and Masters in Internet Marketing, Miguel has:

launched several successful internet initiatives, including an Affiliate Marketing network and Comparison Shopping Engines.
revitalized online businesses of major brands.
Leveraged Web 2.0 methodologies took advantage of existing social media for more sales, leads and publicity.
Made use of strategic testing methods to increase conversion rates and the business's bottom-line.
with a combination of an Engineer's sense of efficiency and a Marketer's need to increase sales, Miguel has designed automation strategies to make MORE PROFITS WITH LESS WORK.
For more information: http://miguelneder.com
###