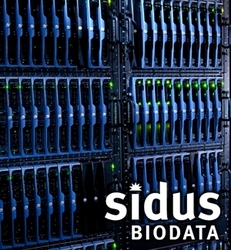 Sidus BioData provides our customers with an IT Compliance program unrivaled in our industry
Annapolis, MD (Vocus) March 3, 2010
Sidus Group, LLC, leading provider of Managed Hosting and Cloud Hosting pioneer, today announced the launch of their FDA and HIPAA/HITECH Compliant Data Hosting solution, Sidus BioData. This unique service offering provides Life Science companies and Healthcare organizations access to the latest datacenter technology while affording them a significant reduction in IT spending and a vastly reduced regulatory risk profile.
Sidus BioData's robust offerings in Cloud Hosting, Compliance Services and Managed Hosting, provide a solution for Life Science and Health IT organizations that not only want to save time and money, but are also looking to increase the reliability, security and regulatory compliance of their data platforms. "Managing costs is currently at the center of a national debate on Healthcare. This, coupled with an increasing regulatory focus on security and privacy of Electronic Medical Records (EMR) has left many Healthcare Organizations scrambling to reduce costs while, at the same time, meeting new compliance objectives," said Sidus Group COO, Jason Silva. "Sidus BioData clients are able to take advantage of the extreme cost savings of moving into a highly secure, fully validated and completely scalable HIPAA compliant hosting environment, while greatly increasing the quality of their mission-critical IT infrastructure and achieving their compliance requirements."
Since 1999, Sidus Group has managed hosting of sensitive data for medical billing and transcription companies as well as state voter registration systems and federal agencies. The expansion of Sidus Group into compliant hosting and compliance services is a natural extension of their world-class hosting infrastructure and consulting capabilities. "Sidus BioData provides our customers with an IT Compliance program unrivaled in our industry," said Sidus BioData UK Infrastructure Compliance Consultant, Hugh Devine. "Whether our customers are regulated by the FDA in the US, require HIPAA/HITECH compliance or are held to the tenants of Annex 11 in Europe, we can create a custom migration plan to ease their transition and assure regulatory needs are met."
For more information about Sidus BioData visit http://www.sidusbiodata.com or call 888-99-SIDUS.
About Sidus BioData
Sidus Group, LLC, is a Data Hosting/Outsourcing service provider who has set the standard for Managed Hosting excellence since 1999. With the recent acquisition of IT Regulatory Solutions provider, ThinkCompliance, LLC, and qualification as one of the first GAMP5 aligned Datacenters in the world; Sidus BioData is uniquely positioned to support the burgeoning Health IT sector & Life Science communities.
Headquartered in Annapolis, Maryland with a Sales Office in the UK, Sidus is poised to become the leader in regulated data management. For more information please visit http://www.sidusbiodata.com or call 410-897-1050 or 888-99-SIDUS.
###