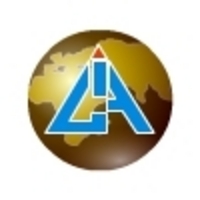 Biscuits: A Global Strategic Business Report
San Jose, California (PRWEB) March 22, 2010
Bakery represents one of the traditional occupations globally and stands for conventional economic activity for various communities in several countries. Biscuits are highly popular across the world and people of all ages enjoy eating biscuits throughout the year. Biscuits along with bread accounts for majority of the total bakery products consumed worldwide. Today, most of the conventional baking methods have been replaced by the new generation technologies and the shift has enabled rolling out of innovative biscuits with different types of looks, sizes, tastes, flavors and packaging. Usually, market for biscuits enjoys significant participation of organized as well as unorganized segment, which vigorously compete to cater various product categories.
Europe and the United States dominate the world biscuits market, as stated by the new market research report on biscuits. However, growth in these regions clearly lags behind the projected market growth in emerging countries. Asia-Pacific represents the fastest growing market for biscuits. Sweet biscuits represents the largest as well as fastest growing segment in the global biscuits market. Factors contributing to growth include urbanization and increasing awareness among people about the benefits offered by bakery products, among others.
The market for biscuits is highly fragmented. In each region, the market is characterized by the presence of several local players and very few large players. Key players profiled in the report include Annas Pepparkakor AB, Arnotts Biscuits Holdings Pty Limited, Bahlsen GmbH & Co. KG, Britannia Industries Ltd., Burton's Foods Ltd., Group Nutrexpa, Lotus Bakeries NV, Katies Cakes, Kellogg Company, Kraft Foods Inc., Kraft Foods (Australia) Limited, Nestlé UK Ltd., Northern Foods plc, Paradise Food Industries Pty Ltd., Parle Products Pvt. Ltd., Paterson Arran Ltd., Stiletto Foods (UK) Ltd., The Jacob Fruitfield Food Group, Thomas Tunnock Limited, United Biscuits, and Walkers Shortbread Ltd.
The report titled "Biscuits: A Global Strategic Business Report" announced by Global Industry Analysts, Inc., provides a comprehensive review of market trends, competitive scenario, product overview, product introductions/innovations, and recent industry activity. The study analyzes market data and analytics in terms of value sales for regions including the US, Canada, Japan, Europe, Asia-Pacific, Latin America, and Rest of World by the following segments - Savory Biscuits and Sweet Biscuits.
For more details about this comprehensive market research report, please visit - http://www.strategyr.com/Biscuits_Market_Report.asp
About Global Industry Analysts, Inc.
Global Industry Analysts, Inc., (GIA) is a reputed publisher of off-the-shelf market research. Founded in 1987, the company is globally recognized as one of the world's largest market research publishers. The company employs over 800 people worldwide and publishes more than 1100 full-scale research reports each year. Additionally, the company also offers thousands of smaller research products including company reports, market trend reports, and industry reports encompassing all major industries worldwide.
Global Industry Analysts, Inc.
Telephone 408-528-9966
Fax 408-528-9977
Email press(at)StrategyR(dot)com
Web Site http://www.StrategyR.com/
###