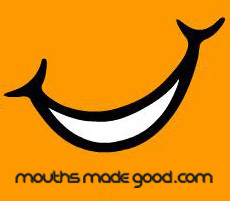 Oral Mucositis is a particularly common and often devastating side effect of cancer therapy.
Langhorne, PA (PRWEB) March 4, 2010
When cancer patients receive chemotherapy and radiation treatments, there are often uncomfortable side effects that could potentially influence the success of the cancer treatment. Oral Mucositis(OM) is one such side effect that patients and their healthcare providers struggle to control. The new website (http://www.mouthsmadegood.com) is designed to provide many valuable tips on how to handle this severe condition.
OM is characterized by a red, swollen and ulcerated mouth and tongue. The mouth sores caused by this painful condition are associated with both chemo- and radiation therapy. This problem can prevent sufferers from talking, swallowing and even eating. In severe cases, a feeding tube is sometimes necessary so the patient can get the sustaining nutrients for their body to be strong enough to continue with cancer therapy.
In fact, in a survey of nurses, OM was identified as the most debilitating and significant problem associated with cancer therapy.¹
Jim Mitchum, President, Americas at EUSA Pharma Inc. said, "Oral Mucositis is a particularly common and often devastating side effect of cancer therapy. We hope we've provided a useful and informative website where people can learn how others have been successful in treating OM."
Caphosol® (supersaturated calcium phosphate rinse), an OM oral rinse treatment manufactured by EUSA Pharma, is the sponsor of the new website.
The new website provides sufferers and their healthcare providers a factsheet and a list of Frequently Asked Questions that can help people better understand Oral Mucositis and what to do about the condition. Included is information on what OM is, what causes OM, what should be done to manage it and who is at risk.
The factsheets also provide helpful information regarding diet and nutrition for patients with Oral Mucositis. The factsheets suggest avoiding dry foods or foods that are rough and crunchy while relying on soft casseroles, eggs, ground meat served with gravy and mashed potatoes. Cooking tips are also provided.
Oral hygiene tips are also suggested like use of mouth rinses, gels and soft toothbrushes, to note a few. The factsheets can also be downloaded at the website or to the right of this article.
The Mouths Made Good website includes a video blog that provides additional information about nutrition and Oral Mucositis. Visitors to the website are invited to upload their own video story about their OM experiences to share with other OM patients.
Commenting on the video blog, Mitchum added, "We hope that people will share their own insights and help others overcome this lesser known side effect of cancer treatment. Finding a supportive OM community online can be very helpful to sufferers and their caregivers."
The website includes another helpful feature, whereby, a site visitor can create a "send a smile" card and email to an OM patient or their caregiver. Hoping to cheer up the recipient, the tool lets the visitor add their choice of a smile on their choice of a photo or image.
About Caphosol and EUSA Pharma (USA), Inc
Caphosol® (supersaturated calcium phosphate rinse) was launched in the U.S. in 2007 by EUSA Pharma (USA), Inc. - a specialty pharmaceutical company focused on in-licensing, developing and marketing late-stage oncology, pain control and critical care products.
¹ Bruce SD and Quinn A. US Oncological Disease 2007.
###