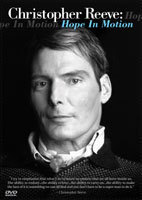 "The freedom to explore is a freedom everyone should have, regardless of their ability or disability. We must find a cure for paralysis, period," says Gary Guller.
Encinitas, CA (PRWEB) March 5, 2010
The Marathon des Sables will cover 250km/155 miles (in sections approximate to 25, 34, 38, 82, 42, 22 km) run over 6 days - equivalent to six regular marathons. That's a speed of between three and 14 km an hour for competitors. Adding to the challenge, competitors have to carry everything they will need for the duration (apart from a tent) on their backs (food, clothes, medical kit, anti-venom kit, sleeping bag etc). Water is rationed and handed out at each checkpoint.
Gary Guller is participating as member of Team Reeve, the athletic fundraising program of the Reeve Foundation.
"The freedom to explore is a freedom everyone should have, regardless of their ability or disability. We must find a cure for paralysis, period," says Gary Guller.
Competitors have to deal with extreme heat, different types of terrain, sandstorms and potentially hazardous insects and animals in the desert. Some of the longer stages will keep participants on the move well into the night.
Guller, 43, will leave for Morocco on March 28. The Marathon des Sables, begins April 2.
Peter T. Wilderotter, president and CEO of the Reeve Foundation, stated, "We are very excited that Gary chose to support the Reeve Foundation through his grueling endeavors. We wish him the best of luck and will be following his journey closely."
About Gary Guller: http://www.garyguller.com
Gary Guller is both a world-renowned, record-setting mountaineer and a professional motivational and inspirational speaker, trusted by the world's top organizations and corporations. In 2003, Gary was leader of the largest ever cross-disability group to reach Mt Everest Base Camp, at 17,500 feet. After setting this record, he went on to scale the peak, reaching the summit on May 23, 2003, and becoming the first person with one arm to summit Mt. Everest. Later the next year, Gary lead an expedition to the summit of the world's sixth highest mountain, Mt. Cho Oyu, located in Tibet. Gary has gone on to become a trusted keynote speaker and personal executive coach. Gary is active internationally advocating for the potential of all people, especially those living with a disability.
Gary Guller History:
Gary was born in Britain, and grew up in the Southeastern United States.
Guller began climbing in the Appalachians in his early teens. He quickly moved on to more technical mountains throughout the US and soon set his sites on the bigger mountains of the world. In 1986, while Guller and two close friends were climbing, all three plummeted down a hard icy face more than 1,500 feet. A rescue team found the group three days later. One friend had died; Guller and the other were evacuated to hospitals in the US.
According to Dr. Allan H. Friedman, Professor and Chief at Duke University Medical Center's Division of Neurosurgery, Guller's neck was broken and "the nerve roots going to the left arm were pulled out of the spinal cord", resulting in paralysis of his left arm and shoulder. In the two years following the accident, Guller underwent intensive rehabilitation and surgery, which were unsuccessful. Guller made the difficult decision to have his paralyzed left arm amputated.
About Christopher & Dana Reeve Foundation:
MISSION STATEMENT: The Christopher & Dana Reeve Foundation is dedicated to curing spinal cord injury by funding innovative research, and improving the quality of life for people living with paralysis through grants, information and advocacy. The Christopher & Dana Reeve Foundation is a registered 501(c)(3) nonprofit organization designated by the Internal Revenue Code. All contributions made to it are fully tax-deductible. For more information, please visit http://www.ChristopherReeve.org. To become a member of Team Reeve, visit http://www.TeamReeve.org
Contact:
Gary Guller, Media Relations
gary(at)garyguller(dot)com
(512) 632-0442
Maggie Goldberg
Reeve Foundation
media(at)ChristopherReeve(dot)org
(800) 225-0292
###