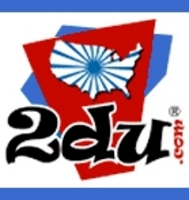 We set out to design a messaging platform where consumers are in a safe and family-friendly environment and businesses are able showcase their brand and learn about their customers' needs.
Boston, MA (Vocus) March 4, 2010
With privacy and security becoming more of a priority for companies and end-users, 2du Media has created the first social media platform where users remain anonymous and are given full control of all their real-time messaging with potentially thousands of member businesses, sports teams, musicians or celebrities.
2du Media creates new media business tools to help companies interact with customers in real time, with the goal of increasing sales and customer loyalty. By giving client companies an inexpensive and efficient way to spread their brand message, 2du helps them build long-term, highly profitable relationships with their customers.
The 2du Messaging Platform offers businesses their own business MicroBlog, which features a safe, spam-free environment for instant business-to-customer connections. Businesses can interact with their opt-in customers concerning customer support issues, sales issues or industry-relevant discussions. Support personnel can provide instant rewards and relevant information to customers while gaining insights into their opinions and preferences. Knowledge gained is entered into 2du's hosted CRM backend to support real-time sales and marketing initiatives using one-to-one promotions or highly targeted Super Message broadcasts to customers who follow a brand.
"Right now, the hot topic is social media and the lack of personal privacy and the risk of spam and malware attacks," says 2du Media founder and CEO Bob Ofenstein. "We set out to design a messaging platform where consumers are in a safe and family-friendly environment and businesses are able showcase their brand and learn about their customers' needs."
Concerning the multibusiness loyalty concept of 2du, Ofenstein said "Everyone loves getting discounts and rewards, but it's just not realistic to join a hundred individual loyalty clubs. Loyalty programs needed a centralized way for consumers to participate. We created 2du so one can follow (or unfollow) ANY number of businesses instantly using a spreadsheet-style selection page."
With 2du, consumers get their own online account where they have full control over what businesses match their lifestyle preferences, when and how many messages they will accept, and what communications form they prefer (private MicroBlog client, email, or mobile phone). With 2du Business MicroBlogging, companies can reward customers with uniquely barcoded eCoupons and eTickets, or can provide preferred customer information or support to customers using their mobile phones while shopping or doing errands.
2du's Messaging Platform uses the latest security technologies to reduce the risk of spam, malware and identity theft. All 2du sites are protected by the same technology used to protect online bank accounts, and mobile text messages are protected by optional security PIN codes that stop caller-ID spoofing. The anonymous, but informative, demographics and behavioral information about the opt-in members is hosted in a state-of-the-art database with easy support tools, extensive analysis, statistics, and reward targeting features. 2du has made efforts to be family friendly with such innovative features as an inline SMS dictionary, profanity filtering, no-user uploadable pictures, and security protection from unknown short URL links.
2du's MicroBlogging system allows businesses the opportunity to offer an unprecedented level of timely customer service, including instant communication and support. Business or venue information, eCoupons, eTickets, and specials can be text messaged or emailed to consumers in real time. The MicroBlogs are even integrated into a location-based multimedia directory of local business and event MicroSites offering self-entry YouTube videos, and mobile text reminders.
Unlike the typical friendship-style social networks, 2du's MicroBlogs and MicroSites are specifically designed for brand presentation and useful communications. Businesses can experiment with new products and customer engagement methods in real time and find out immediately what works. 2du's administration features are specifically designed for easy central management of a large number of Business MicroBlogs and MicroSites at one time.
About 2du Media:
2du Media is a next-generation new media company, which provides self-serve, real-time business solutions. Their Business MicroBlogs use a customer-facing front end with many innovative social networking features and a Customer Relationship Management (CRM) backend for improving customer support and sales initiatives. 2du's Local MicroSite Directory gives companies a place to showcase their brand and promote their existing website or events using self-entry YouTube videos, geo-location sorting, mobile reminder messages, eCoupons or eTickets, customer loyalty clubs, and more. For more information, contact 2duMedia.
Please visit the 2du Media website:http://www.2du.com/ and blog: http://2dublog.com/
###