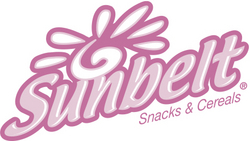 Last year's sponsorship was a wonderful opportunity for the brand to contribute to a great cause, and that's why we're continuing this year
Collegedale, TN (Vocus) March 5, 2010
Sunbelt® is pleased to announce its continued support of local Susan G. Komen Race for the Cure® events across the country.
"The Sunbelt employees who volunteered and participated in last year's events had such a great time and were so thrilled to take part in the breast cancer movement that we jumped on the chance to sponsor more races this year," says Sunbelt Brand Manager Jeff Badger.
Sunbelt has sponsored the race in their hometown of Chattanooga, Tenn., for several years, and 2010 will mark their second year sponsoring the races of Komen affiliates across the country, helping them fund breast health education and breast cancer screening and treatment projects. In addition to the sponsorship donations, Badger says the company will once again have representatives participating and volunteering at each race.
"We kick off our 2010 race tour at the Komen Mid-Michigan Race for the Cure in Lansing on April 25," added Badger, "and end in Hunt Valley, Md., on October 17. We're looking forward to meeting a lot of wonderful people along the way."
"Last year's sponsorship was a wonderful opportunity for the brand to contribute to a great cause, and that's why we're continuing this year," said Badger. "Breast cancer has impacted so many families, including my own. My sister is a breast cancer survivor who has seen first-hand the tremendous impact the Komen organization is having on the fight against breast cancer, and the ability to support those efforts is very rewarding."
Sunbelt 2010 Race for the Cure Schedule
April 25 - Lansing, Mich.
May 9 - Sioux City, Iowa
May 16 - Elmira, N.Y.
August 8 – Kansas City, Mo.
September 19 – Portland, Ore.
September 26 – Toledo, Ohio
September 26 – Chattanooga, Tenn.
October 10 – Birmingham, Ala.
October 17 – Hunt Valley, Md.
For more information about Sunbelt Snacks, visit SunbeltSnacks.com.
About Sunbelt® Snacks
McKee Foods, a family-owned and family-oriented company based in Collegedale, Tenn., introduced the Sunbelt brand in 1982. The Sunbelt brand includes 29 different varieties of cereal and snack products, including chewy granola bars, fudge dipped chewy granola bars, fruit & grain cereal bars, Fruit Jammers, cereals and more. To learn more about Sunbelt® snacks and cereals, visit http://www.sunbeltsnacks.com.
Media Contact
Brian Baker
423.424.3075
# # #