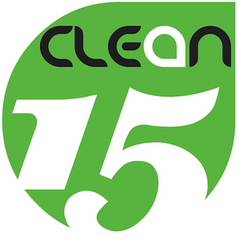 Ben duPont,President & yet2.com co-founder said, "The unique information we obtain through our global marketplace about the demands of the most sophisticated, established companies, provides us a way to identify hundreds of promising deals and investment"
(PRWEB) March 5, 2010
The Clean 15 Series today announced that it will collaborate with Canadian Business Journal and its strategic partners Yet2.com, Fogler, Rubinoff LLP and OCETA to launch the second "Clean 15" Canadian clean technology competition. The "Clean 15" cleantech competition connects visionary large companies with Canadian clean tech opportunities. The relationships are intended to facilitate commercialization for Canada's cleantech researchers and developers, as well as support and stimulate the country's cleantech economy.
The Clean 15 cleantech competition prize is designed to help bridge the gap between research labs and commercial markets for Canada's clean-tech companies. Valued at approximately $80,000, the Grand Prize will give direct access to top targeted Global 1000 executives at Yet2.com's exclusive "vote in" Conferences to Go webinars and entry to an ultra exclusive executive briefing held for the first time in Toronto, Canada. Access includes a one on one meeting with an influential investment syndicate, as well as the opportunity to present directly to executives seeking clean technologies. The winner will also receive legal consultation, strategic marketing consultation and commercialization and partnership services.
"The Clean 15 competition will directly connect market demand with the best of Canada's clean technology" says Dwayne Matthews, Managing Director of the Clean 15. "The competition is being recognized as means to tackle some major needs of the Canadian clean tech industry; driving deals and making meaningful connections to international markets and Global 1000 partners. We are very pleased to be working with Canadian Business Journal, Fogler, Rubinoff LLP, OCETA and Yet2.com".
Ben duPont, President and Yet2.com co-founder, said, "The unique information we obtain through our global marketplace about the demands of the most sophisticated, established companies, provides us a way to identify hundreds of promising deals and investment opportunities. In some cases, we even help to create these opportunities. This is a great value to Canadian clean technology companies and we are pleased to be a part of the Clean 15 again this year."
"For growth companies, access to key partners is critical: they provide technical guidance, market direction and distribution" says Keith Thomas, CEO, Vive Nano. "Using their broad network, The Clean 15 has been extremely effective in connecting Vive Nano with key partners that are helping the company build a strong footprint."
This year's sponsors and reviewers are Canadian Business Journal, Fogler, Rubinoff LLC, Drayton Weissenfels Inc, Yet2.com, OCETA, Bond Consulting and Absolute Financial. Clean technology companies interested in entering the Clean 15 Canadian clean technology competition should email a request for application to info@clean15.com.
About Canadian Business Journal
The Canadian Business Journal (CBJ) is sent digitally each month to 30,000 individual senior executives in Canada. The CBJ - written by Canadians, for Canadians - is essential reading for Canada's top business leaders who want to stay informed of current business news, industry topics and trends. The magazine offers readers a glimpse into major Canadian industries including construction, energy, food and drink, healthcare, manufacturing and more, through comprehensive profiles of successful Canadian enterprises.
About Yet2.com
Yet2.com provides intellectual property consulting and licensing services to world-class clients around the globe. Yet2.com Inc. and its online marketplace were founded in 1999 to promote technology licensing and transfer, with original investments from Siemens, Bayer, Honeywell, DuPont, Procter & Gamble, Caterpillar, and NTT Leasing. The privately held company has offices in the United States, Europe, and Japan. The web site now has over 140,000 registered marketplace users including many of the Fortune 500 and over 11,000 SMEs
About Folger, Rubinoff LLC
Fogler, Rubinoff is a full service law firm in Toronto, Canada providing legal services and advice to both established and emerging businesses and to individuals. The Fogler, Rubinoff team is comprised of 94 lawyers and 120 legal, administrative and technical employees providing support to its clients through a wide range of practice areas, including intellectual property, corporate/commercial, energy, environmental, finance and securities.
About OCETA
OCETA is a private, not-for-profit Corporation that supports the commercialization and market adoption of clean technologies and environmentally sustainable solutions. Through its ETV Canada operating division and delivery of the Canadian Environmental Technology Verification Program, OCETA provides independent performance benchmarking and verification of clean technologies to enable more informed investment, procurement and policy decisions. Since its formation in 1993, OCETA has advised and assisted some 1,500 Canadian entrepreneurs with commercializing their innovations.
About Drayton Weissenfels Inc.
Drayton Weissenfels connects innovation, ideas and intellectual property to industry by leveraging open innovation, a process that enables companies to have wider distribution of research and development initiatives by accessing global expertise through, joint ventures licensing, purchasing intellectual properties and processes. The exclusive Canadian partner of Yet2.com, one of the largest technology transfer marketplaces in the world, Drayton Weissenfels Inc. helps companies generate revenue streams from underutilized intellectual property. Drayton Weissenfels is based in Toronto, Canada.
For more information or to coordinate an interview, please contact:
Dwayne Matthews
President
Drayton Weissenfels Inc.
(647) 401.3020
###