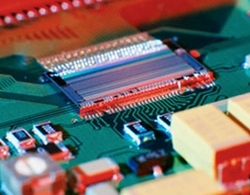 Hauppauge, NY (PRWEB) March 8, 2010
In a time when companies worldwide are struggling to increase demand of their products, Texas Instruments (TXN:US), Philips Electronics (PHG:US), and ON Semiconductor Corp. (ONNN:US) are facing an altogether different problem.
Unable to meet an intense demand for many of their most popular electronic components used in manufacturing, the companies are struggling to increase production. However hard they try, though, lead times for these products continues to grow--in some cases, well beyond 30 weeks.
As manufacturers worldwide clamor for inventory, New York Stocking Distributor 24/7 Components, Inc. is one of a handful of companies that hold inventory on these authentic, hard-to-find components. 24/7 Components, Inc. representatives are busy filling orders as supply levels of the components begins to fall, and the shortage only worsens.
ABOUT 24/7 COMPONENTS, INC.
24/7 Components, Inc., supplies manufacturers with one of the world's largest inventories of electronic components; offering over 5 million components from Capacitors, Connectors, Diodes, Transistors, Semiconductors, Integrated Circuits / IC's, Drams, Resistors, and more. Manufacturers represented include Texas Instruments, National Semiconductors, On Semi, Motorola, Philips, Fairchild, Samsung, AVX, Kemet, Murata, Tyco, as well as all others.
Inventory amounts as well as price quotes can be obtained via the Internet by contacting 247 representatives via phone or email, or by visiting the company's website: http://www.247components.com.
###