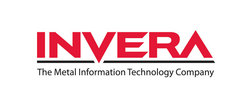 Paramount, CA (Vocus) March 5, 2010
Staub Metals, a flatrolled steel service center, has implemented the metal service center ERP software STRATIX from the metal industry software specialist Invera.
Staub Metals implements STRATIX out of the box. Brian Shrunk, IT Director at Staub, said, "The STRATIX metal software had the specific features related to our flat-rolled coil and sheet business as standard features, which allowed us to implement STRATIX with very few modifications. We also recently started manufacturing metal studs at our facility using a roll forming machine, and the software could handle that new product line and processing capability out of the box."
Benefits
Staub Metals implements a full complement of STRATIX features such as on-line production planning, shop floor production recording, toll processing functions that automate the billing of customer owned material processing, and on-line shipment planning. They also use a comprehensive flatrolled-specific production system to computerize all flat rolled production, as well as a vehicle scheduling function to plan and schedule inbound and outbound shipments and record the weight of each vehicle before and after material is loaded.
For Sales, Staub Metals benefited from the Order Status Desktop, which shows a comprehensive status of the customer order at a single glance. Since the slitting and cut-to-length processing steps are being recorded in the warehouse, the Sales Department can see the item's status through each required process, whether it's been scheduled, currently being processed, or completed. Outside processing steps are also integrated with the item's status, including any transfers to and from the outside processor.
Brian Schrunk, IT Director at Staub, commented, "STRATIX handles any orders that require outside processing very efficiently. All information can be specified right inside the Sales Order, which eliminates any time spent entering separate Purchase Order transactions. In addition, all transfer requirements are generated automatically and conveyed to our shipping department on-line."
STRATIX has enabled Staub Metals to be more paperless with the use of STRATIX on-line Production Planning and Shipment Planning. From the production planning screen, multiple order items can be highlighted and grouped together to create a slitting or cut-to-length job. For slitting jobs, the planner can specify the arbor layout, OD breaks as well as additional slitting specific functions such as run full or partial, slit and reslit and trim.
The on-line Shipping Planning function provides a comprehensive, multi-layer inquiry that summarizes orders by customer, delivery route, or shipping zone for better load consolidation. The shipping department can highlight orders and create a load with a single click.
In the warehouse, Staub implemented the WIFI Load Verification function, performed using a handheld wireless device, to prevent loading errors. Loading operators scan the tags of the material loaded, and STRATIX prevents the shipping documents from being printed until there is a full match.
Sales and Accounting have benefited from the STRATIX email/fax integration. They are able to instantly email/fax business documents directly to the customer from within a Quote, Order, Shipment, Invoice, etc. This is a savings of time, labor, and materials. It also benefits customers who prefer emailed documents.
Implementation
The implementation of the metals ERP software solution STRATIX included sales, purchasing, receiving, inventory management, WIFI, multi-step production, production scheduling, delivery and logistics planning, and invoicing. A seamless integration of native metal industry terminology, functions, and features made the STRATIX metal enterprise software fast to deploy with minimum implementation costs.
Ray Vasson, Manager of Product Consulting at Invera, added, "Staub saved a lot of time during the implementation by using the STRATIX coil and sheet-specific end user documentation without any changes. They also used the flatrolled-specific video tutorials created by Invera for plate products, flat-rolled products, and general line products as an easy way to introduce users to STRATIX."
About Staub Metals
Staub Metals is a flatrolled service center with locations in Paramount and Fontana, CA. Staub carries a large selection of cold rolled, hot rolled, galvanized, galvalume, and aluminized sheet products and performs flatrolled processes such as slitting, leveling, and blanking. The company was founded in 1979 and is ISO certified 9001:2000.
Staub has opened a new line of business – manufacturing metal studs. Traditionally used for commercial businesses, metal studs are increasingly being used in the residential sector, particularly in areas where wood is relatively more expensive.
About Invera
Invera has been providing steel and metal service center software (ERP) and Internet metal systems for over 25 years. Their metal industry software products are used by more than 13,000 users at over 600 sites in the United States, Europe, Mexico, Canada and the Far East.
For more information, contact Invera at (514)-925-8558 or visit http://www.invera.com.
###