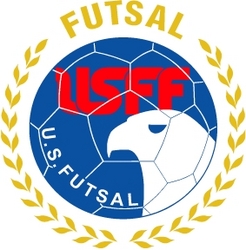 We are proud to have been chosen as the only approved surface worthy of Futsal competition by the USFF
Salt Lake City, Utah (PRWEB) March 6, 2010
SnapSports, the world's leading manufacturer and provider of outdoor multi-courts and sports surfacing, continues their association with the United States Futsal Federation as the exclusive and official flooring of the USFF. The agreement was signed at the FUTSAL national championships this year where SnapSports provided over 100,000 square feet of athletic surfacing.
"We are proud to have been chosen as the only approved surface worthy of Futsal competition by the USFF," says Jorgen Moller - CEO of SnapSports.
Futsal players from around the world will continue to compete on surfaces, specially designed by SnapSports, which will protect them from injury while providing the speed and response the game requires.
Futsal is a five-a-side version of soccer which is played on basketball-sized courts. The sport traces its roots to the 1930s and is today played worldwide. Futsal is currently experiencing explosive growth in the US. The US Youth Soccer Association (USYSA) and US Futsal signed an agreement in August of 1995 to promote Futsal in all National State Associations as their game of choice for indoor soccer. Many American soccer coaches use Futsal to train athletes, especially in the off-season.
Asked why they switched from their previous modular surface provider, Alex Para, CEO of the US Futsal Federation, said "We wanted to work with SnapSports because of the quality of their designs and because their floors are easy to install. Futsal demands a lot and SnapSports provides it, plain and simple."
About SnapSports
The team at SnapSports has been engineering and manufacturing the world's leading multi-courts and athletic surfaces for over three decades. They created the modular sports surfacing industry you see today and continue to develop the most advanced multi-patented modular surfacing for top athletes the world over. With unparalleled experience and a high performance product line, SnapSports is the undisputed champion in their industry. Located in Salt Lake City, Utah, SnapSports manufactures 24 hours a day, 7 days a week, 365 days a year in their 100,000 square foot facility. SnapSports is the Official Flooring of United States Futsal Federation, USA Team Handball, ITF Rated and SnapSports is a FIBA Associate Manufacturer.
###