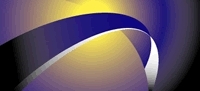 Tempe, AZ (PRWEB) March 5, 2010
Spaceflight hardware, solutions and services firm Broad Reach Engineering today announced a 43% revenue gain in 2009 over the previous year.
"Broad Reach is pleased to report our best year since the founding of the company in 1997," said CEO Chris McCormick. "We entered 2010 with a record backlog, and expect that our performance this year will be even better."
"Broad Reach delivered more avionics, services and solutions, and participated in more high-profile missions in 2009 than ever before," said McCormick. "We had strong performance in our NASA, USAF and international sectors. The completion of our BRE440 PowerPC™ CPU is a major accomplishment and is opening new markets and enabling the development of new and enhanced products, such as our BRE440 PowerPC™ CPU-based GPS receiver."
In 2009, Broach Reach also expanded its office and lab space at the company's Tempe and Golden, Colo. facilities.
About Broad Reach Engineering
Broad Reach Engineering produces spaceflight hardware and software solutions, integrating vehicle design, component design and engineering services for aerospace, scientific, commercial and military customers on four continents and for global space centers and contractors. The company's radiation-hardened avionics and electronics product lines include the next-generation BRE440 "system-on-a-chip" – the world's highest-performance radiation-hardened microprocessor. Founded in 1997, the company has office and laboratory locations in Tempe, and Golden, Colo. For more information, please visit http://www.broadreachengineering.com.
The PowerPC name is a registered trademark of IBM Corp. and used under license there from.
MEDIA CONTACT: John Metzger, 303-641-1062
###