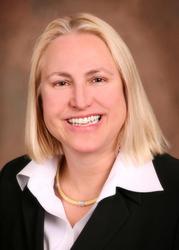 (PRWEB) March 10, 2010
Karin Landry was elected Chair of the Board of Directors of the Captive Insurance Companies Association (CICA) during the CICA's 38th International Conference this week in Orlando, Florida. Landry is managing partner of Spring Consulting Group, LLC in Boston, Massachusetts and has over 20 years of experience in the insurance, health care, risk financing and employee benefits industries. She became a CICA Director in 2003 and has served as Vice-Chair and Secretary/Treasurer of CICA in previous years.
Prior to joining Spring Consulting Group, Landry was with Watson Wyatt. She has helped a variety of corporate, insurance, financial services, and health care provider clients to develop and implement new strategies and programs, both domestically and internationally. She has also chaired the Task Force that developed CICA's Best Practices Guidelines.
In addition to Landry, the CICA Board of Directors elected John Svoboda, President of National Home Insurance Co., a Risk Retention Group, of Denver, Colorado as Vice-Chair, and Dirk Heim, Vice President – Sierra Land Group, Inc., of Glendale, California as Secretary/Treasurer.
CICA is an international association for the captive insurance industry and was founded in 1972 by professional risk managers. CICA represents hundreds of captive insurance companies, risk retention groups, and related organizations from more than 30 jurisdictions throughout the world.
###