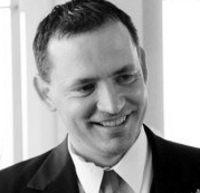 It turns out going paperless is not scary – it's absolutely exceeded our expectations.
Wilmington, NC (PRWEB) March 5, 2010
NEAS, Inc., a national Employee Assistance Program, has selected the North Carolina company Proforma Document Management Services, Inc., as its primary software solution for paper forms automation. As Employee Assistance Programs (EAPs) have become more popular, NEAS' aggressive growth and high tech business strategy necessitated the adoption of an efficient document management system. Staff in its Provider Relations Department will use the solution to automate billing, streamline insurance updates and provide NEAS with a user-friendly, easily accessible system for document management via the internet, all completely integrated with NEAS's proprietary case management software.
Proforma's Chief Technology Officer, Jonathan Taylor, a former McKinsey consultant said, "I love finding efficiencies. How can we keep the things in your system that work for you but turbo-charge it? Most of the time, employees have great ideas, but their current software just can't do it. We realize their vision of a robust, fully-optimized operation."
NEAS selected a business process outsourcing (BPO) Proforma module that enhances functionality of NEAS's current software by building onto it with a Lego-like component. Now they manage all billing forms, care provider clinical service packets, statements of understanding, and releases without touching paper. Proforma handles the paper, auto-files and auto-data enters everything with tiny barcodes and Optical Character Recognition (OCR). Now, NEAS employees can share information from a centralized database available at any location, and it'sintegrated with their current software so they have new forms automation functionality without learning new software.
About NEAS, Inc.
NEAS is a leader in the provision of customized behavioral health solutions in the U.S. and throughout the world. They collaborate with private and public sector entities, from expansive Fortune 500 corporations to small businesses, to identify and address workforce and organizational needs in such diverse areas as employee assistance, coaching, disaster management, work/life balance, employee relations, leadership development, training and benefit integration. Distinctive in the market, NEAS is committed to delivering the highest quality of care, customer value and innovation while also carefully balancing program costs and efficiencies. For more information, please visit http://www.neas.com
About Proforma Document Management Services, Inc.
Proforma provides innovative, Web-based enterprise document management software-as-a-service (SaaS) solutions that automate paper-based workflows for health care, third party administrators (TPA), insurance, employee assistance programs (EAP), and human resources. Their core services are forms automation, document management, benefits enrollment software, claims processing, provider credentialing and strategic IT consulting. The three principals in the company have more than 60 years of experience in Health Care and Technology. Proforma has offices in Wilmington, NC, Alameda, CA. For more information, please visit http://www.ProformaDocuments.com
# # #