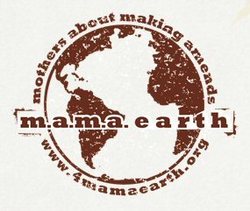 Minneapolis, MN (Vocus) March 6, 2010
On Saturday, March 6, 2010 at 8pm, at the Dakota Live Music Lounge located at, 1026 Wilshire Boulevard in Santa Monica, CA 90401-1907, phone:(310) 393-8200 - m.a.m.a. earth and The Q Side will present a pre-Oscar charity event for the mamas of Haiti.
This event will featuring performances Atlantic Records artist Bruno Mars,Interscope/Blackground artist Jojo, Idle Warship's lead singer Res and music throughout the night by DJ Tron 7 Seize.
The night will also feature 'a love bazaar' featuring local artisans together in one evening.
All proceeds from the door will benefit Yayasan Bumi Sehat of the Healthy Mother Earth Foundation, a non-profit, village-based organization that brings their field experience after the Tsunami and earthquakes in Indonesia to Haiti. Bumi Sehat has a team of medics, midwives, and teachers in Haiti who are doing incredible work. Funds from this event will go directly to purchasing supplies and giving aid to the people of Haiti. For more on that check out
It's a $15 donation for entrance. Feel free to also bring a pair of new or lightly used flip-flops for our charity drive.
Your host for the night is Quddus.
About M.A.M.A Earth:
m.a.m.a. e a r t h stands for "mothers about making amends". The definition of "amend" is to change for the better. We are dedicated to raising awareness and making a change for the better by helping charities raise funds to benefit their causes.
###