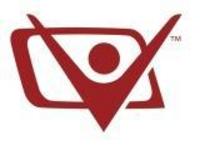 We have had a very successful partnership with Sportgenic® in our five years of working together.
San Francisco, CA (PRWEB) March 5, 2010
Sportgenic®, an online media company that connects advertisers with consumers actively engaged in lifestyle sports, announced it has renewed its exclusive online advertising partnership with a majority of Amaury Sports Organization's English web sites (A.S.O.). A.S.O. organizes some of the world's most prestigious sporting events, both amateur and professional, including the Tour de France, Paris Marathon and Dakar Rally motor sports event. In the agreement, Sportgenic ® is responsible for sales and ad operations for the English versions of most of A.S.O.'s web sites.
"We have had a very successful partnership with Sportgenic® in our five years of working together," said Gael Colloc'h, head of the TV and New Media department for A.S.O. "We see an even greater opportunity to grow and expand by further leveraging their online expertise."
Sportgenic® was first engaged to exclusively manage the English version advertising for Letour.com, the official site of the Tour de France, in July 2006. With more than 240 million "page views" annually, letour.com is one of the most highly trafficked Web sites for a sporting event worldwide.
In addition, the partnership will now include amateur sports sites such as the renowned Paris Marathon and semi-marathon. A.S.O. also manages Paris-Roubaix, a 105-year-old professional cycling classic and equestrian, tennis and golf events, all of which will have corresponding Web sites. These sites allow lifestyle sports enthusiasts and consumers access to up-the-minute event information on some of the most historic events in professional and amateur sports history.
Sportgenic® helps publishers like A.S.O. grow the value of their site by serving the most relevant and targeted online ads via proprietary technology that combines anonymous user data and contextual site information. In turn, the company connects advertisers with active consumers and amateur sports enthusiasts that have an interest in a sport and its associated products and services.
"Our mission is to bring A.S.O. and its Web site visitor's relevant advertisers that meet the needs of those passionately engaged in their sport," said Robert Tas, CEO of Sportgenic®. "Our extended partnership presents an even greater opportunity for advertisers to reach millions of sports enthusiasts with unduplicated reach to this highly engaged audience."
Recent comScore data confirmed that Sportgenic's® demographics consists of people who are high earners and college educated. With more than 29 million unique visitors per month, the company's network of publishers currently consists of some of the Web's most relevant sites for lifestyle sports.
About Amaury Sports Organization – A.S.O. was created in September 1992, is specialized in the organization of renowned sports events, such as the Tour de France, the Dakar and the Paris Marathon. Over the last few years, the company has expanded, A.S.O. having intensified its activities in the domain of cycling (Paris-Nice, Tour of Qatar, Tour du Faso) and taken up new disciplines, such as golf (the Open de France, the oldest tournament on the European continent) and equestrian sports (creating for the occasion a yearly event christened R.I.D.E: Rencontres Internationales des Disciplines Equestres).
Behind the range of internationally renowned and recognized events, Amaury Sport Organisation is focused on a precise goal: the design and management of spectacular top flight competitions respecting the sporting code of values and ethics, with long-term dedication.
About Sportgenic - Sportgenic® is a sports marketing company with innovative technology that connects brands to passionate sport enthusiasts. Sportgenic Torque™ is the world's first software platform that openly, efficiently and dynamically connects buyers and sellers of sports media of any kind. Torque™ gives marketers the tools to build, buy and manage integrated media campaigns, while partners leverage the engine to manage inventory and maximize revenue. Sportgenic® is recognized for its deep domain expertise, precision ad targeting and client service orientation.
# # #