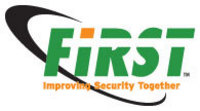 We now see a number of countries interested in setting up national-level cyber security incident response teams
Nairobi (PRWEB) March 18, 2010
As Internet deployment and use rates in Africa continue to grow, there must be a corresponding growth in the ability of network operators, governments and businesses to respond to computer security incidents of all kinds. In a coordinated effort to create and develop incident response teams in the region, the non-profit Forum of Incident Response and Security Teams (FIRST) and ICANN held a joint four-day cyber-security workshop aimed at Africa, in conjunction with the 37th ICANN meeting in Nairobi.
Fostering the growth of incident response teams around the world is in everyone's best interest, according to Steve Adegbite, Chairman of FIRST and Senior Security Program Manager at Microsoft. "FIRST and ICANN share a common goal of Internet infrastructure protection. The expansion of computer networks in Africa makes the development of an incident response capability in the area a priority." The growth of high-speed networking in the region could make it easier for criminals to launch attacks from areas with less experience in information security.
The international joint workshop delivered case studies in network security incident response as well as hands-on practical training on topics such as DNS security, network protection and incident handling. "We had participation from across Africa, and as a result we now see a number of countries interested in setting up their own national-level cyber security incident response teams," said Yurie Ito, Director of Global Security Programs at ICANN. "Through our work with FIRST, we hope to set the stage for a better level of Internet security throughout the African continent."
Computer security incident response focuses not only on coordinating a reaction to an attack, but also on proactive measures to ensure the safety of networks and data services. FIRST provides incident responders with a common, trusted forum for communications and training relating to computer security. Through its annual conference, FIRST also offers an exceptional venue for security professionals and security teams to meet, network, share experiences and build trusted relationships with their colleagues from around the world.
The training at the workshop was coordinated by ICANN's Security Group and delivered through the voluntary support of FIRST member teams from INTERPOL, Team Cymru, CERT Hungary and ENISA.
About FIRST
Founded in 1990, FIRST consists of internet emergency response teams from more than 200 corporations, government bodies, universities and other institutions from the Americas, Asia, Europe, Africa and Oceania. It leads the world's fight-back against cyber-crime, sabotage and terrorism, and promotes cooperation among computer security incident response teams and law enforcement agencies.
Read more about the 2010 FIRST Miami Conference at
http://www.first.org/conference/2010/
About ICANN
ICANN was formed in 1998. It is a not-for-profit public-benefit corporation with participants from all over the world dedicated to keeping the Internet secure, stable and interoperable. It promotes competition and develops policy on the Internet's unique identifiers.
Read more about ICANN at
http://www.icann.org/
###