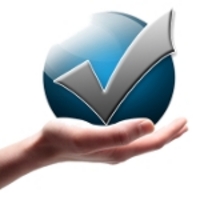 BrowserSeal functionality is not limited to screen capture - it comes with standalone versions of all major browsers
Columbia City, IN (PRWEB) March 9, 2010
BrowserSeal announces a release of version 1.5 of its cross browser testing tool. With this release BrowserSeal takes the lead as the fastest and most feature-rich cross browser testing application.
BrowserSeal allows web developers to capture an image of their web site under multiple browsers with a single click of a mouse and instantly inspect the differences. It runs on all versions of Windows and supports multiple versions of Internet Explorer, Firefox, Google Chrome, Opera and Safari. It is heavily optimized for speed, which is especially evident on large web pages with scrollbars. BrowserSeal functionality is not limited to screen capture - it comes with standalone versions of all major browsers, allowing the developer not only to verify the web site layout and rendering consistency under all browsers, but also troubleshoot the issue in case of a problem.
BrowserSeal Version 1.5 Features include: IE6, IE7, IE8, Firefox 3.0 and 3.5, Opera 8, 9 and 10, Safari 3 and 4 and Google Chrome browser support, command line interface for easy integration into automation scripts, local web pages located on the user's PC hard drive or company's intranet, basic HTTP access authentication , configurable screenshot delay and vertical and horizontal scrollbars.
BrowserSeal is an application, not a web service - it works faster, has more features and there are no monthly subscription fees.
Free trial version is available for download from http://www.browserseal.com.
###