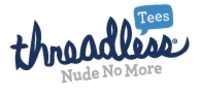 Chicago, IL (PRWEB) March 8, 2010
Threadless.com, the popular t-shirt design community, announced the winners of the Bestee of the Year 2009, their annual awards to support young artists. Emmy Cicierega, a twenty year old designer from Kingston, Massachusetts won $20,000 and a free trip to the annual Threadless meetup for her It's Toile About You design. The Bestee Awards acknowledge the creative, distinctive, and important work of the Threadless community, and are held monthly as well as annually.
Emmy is the first female to win the "People's Choice" top award, which is the only Bestee of the Year Award category that's put to a community vote. Her winning design was her first submission to Threadless and her first printed tee at Threadless. "I can't thank you guys enough. I was so happy that my shirt even got printed," said Emmy in her surprise winning video. Her celebration plans include taking all her friends out to dinner and sushi with her mom. She also intends to use her winnings towards life drawing art classes. Emmy also said, "You're going to have to send me the $20,000 in ones so so I can count it and really believe it!"
Emmy's win also represents the power of community online. Tapping into her social network, through her personal website and personal blog, she encouraged her fans, readers, and friends to vote on her submission, expanding the Bestee voting beyond the pre-existing Threadless community. Emmy has already gained notoriety online with the popular Potter Puppet Pals website and also maintains her personal blog Binsy Baby that showcases her comics and illustrations.
The $10,000 Designer of the Year Bestee Award goes to the Threadless designer with the most printed tees from the past calendar year. This year's winner is Lim Heng Swee, from Malaysia, who had a whopping 13 Threadless tee shirts printed in 2009. Lim has been a Threadless member since 2007.
Established in 2007, the Bestees are a way of saying thank you to the Threadless community. It's also a way for Threadless to support young and emerging artists with both community recognition and cash prizes. Beginning on February 14th, 2010, voting lasted for one week. Thousands and thousands voted on the People's Choice award. The other various categories are:
-People's Choice: $20,000 prize, plus a free trip to the annual Threadless meetup: Emmy Cicierega (alias: EmmyCic), "It's Toile About You"
-Designer of the Year: $10,000 prize, plus a free trip to the annual Threadless meetup (this is awarded to the Threadless designer with the most printed tees): Lim Heng Swee (alias: ilovedoodle)
-Unprinted Designer of the Year: $1,000 prize (in addition to the prize and getting one of their designs printed, they'll get the standard Threadless award of $2,500 value): Zack Davenport (alias: MrDavenport), "Lock Ness"
-Blogger of the Year: $1,000 prize, plus the honor of choosing an unprinted designer to get printed and a free trip to the annual Threadless Meetup: Jessica Yu (alias: Jess4002), blogger, picked Ryder Doty's (alias: Ryder Revolution) "A Flying Dog in Outer Space" to be printed
-Newcomer of the Year: $1,000 prize: Ben Chen (alias: BenChen)
-Kids Design of the Year: $1,000 prize: Kristen Howdeshell's (alias: KristenKC), "Dandy Lions"
-Slogan of the Year: $1,000 prize: Josh Miller's (alias: PuppetMeat) "If Your Pants Are on Fire, Being a Liar Becomes Less Important"
-Collaboration of the Year: $1,000 prize: Brian Cook (alias: Chengui) and Piper Kirkby's "Self Portrait"
-Scorer of the Year: $1,000 prize (a new category that rewards the Threadless community member with the biggest correlation between high scores and prints): Dan Maltzman (alias: Maltzmania)
-Numerous honorary Bestee Awards
To learn more about the Bestee Award winners visit: http://www.threadless.com/bt
About Threadless:
We're not your average t-shirt company. The designs on Threadless tees are sourced from an ongoing open-call for t-shirt submissions from a worldwide community of amazing artists and designers. Once submitted, our community of over 1 million members casts votes that help decide which designs become Threadless tees. Threadless began in 2000 as a hobby and has since become the poster child for the power of crowdsourcing: integrating the involvement of a passionate, authentic and highly active community into every aspect of our business. In other words, we're all awesome together! Join the awesomeness at http://www.threadless.com.
###