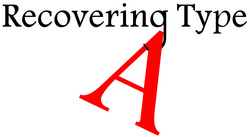 Confessions of a Recovering Type A
Charlotte, NC (PRWEB) March 9, 2010
New Street, Inc.'s newly released book, "Confessions of a Recovering Type A," (http://www.recoveringtypea.com) provides an inside look at the guiles and glories of a classic, overachieving Type A who breaks away from her innate perfectionist ways to find a life full of fulfillment and purpose. Written by and based on the life of Wendy Bowen, a former investment banker and international socialite, "Confessions of a Recovering Type A" takes the reader through Bowen's personal transformation while dishing out a taste of religion soup. The book is now available on Amazon.com for $19.95.
"My life has radically transformed in the past year or so," said Bowen. "I went from working with the elite on Wall Street to socializing with world leaders in Denmark to finding ultimate happiness in a relationship with God. Yes, I said it. The 'G' word. And, never having characterized myself as a devout religious person, I knew it was an experience I needed to share with others."
The book leads with an over-the-top perspective of a Type A's state of mind. One page in and readers will have a grasp of where they fall on the Type A scale, either by laughing in agreement or squirming from Bowen's brutal honesty. The journey continues as classic behaviors are defined and dissected and real-world case studies are shared, eventually revealing how to relinquish control and abandon Type A convictions through a balance of religion and spirituality. Each of the three sections of the book -- A to the Nth Degree, To A or Not to A, and A New Life -- prepares and equips readers for their own purposeful breakthroughs.
"I'm not telling you to go off and be a monk," said Bowen. "I'm encouraging you to embark on a journey to finding the best you, and being the most you you've ever been."
About New Street
New Street is a non-profit organization with a mission of inspiring positive change through spreading the good news and the loving application of compassionate conservative values. New Street is the home of "Confessions of a Recovering Type A" and the Recovering Type A message. Our vision is for modern generations with old-fashioned values, and our purpose is to equip today's generation with the tools of triumph.
# # #