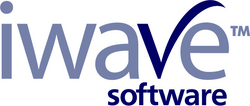 Today's release extends iWave's commitment to our data center customers and managed service providers, helping them realize the operational cost savings achievable through ITPA and cloud computing initiatives
Frisco, TX (Vocus) March 9, 2010
iWave Software, the leading independent provider of IT process integration and Run Book Automation (RBA) software, today announced the release of iWave Automator Adapters for three data center applications that are driving IT process automation (ITPA) and cloud computing initiatives: EMC Ionix for IT Operations Intelligence, EMC Ionix Network Configuration Manager, and EMC Ionix Service Manager.
These additions supplement iWave Software's industry-leading 30+ ITSM adapters and further solidifies the company's position as the dominant independent provider of "plug and play" IT process automation (ITPA) solutions.
"Today's release extends iWave's commitment to our data center customers and managed service providers, helping them realize the operational cost savings achievable through ITPA and cloud computing initiatives," said Brent Rhymes, President of iWave Software. "Our strategy and commitment remains unchanged in 2010. We will continue to expand our monitoring, analytics, and self-healing capabilities while embedding ITIL best practices though iWave Accelerator run books."
iWave Adapters provide a simple out-of-the-box solution to enable data and process integration between ITSM applications using iWave's high performance Automator platform. iWave Adapters span ITIL Service Support disciplines including service desk, event, problem, change, configuration and release management. Adapters also provide prebuilt workflows, iWave Accelerators, that enable orchestration and automation for IT support activities and tasks.
The EMC product adapters and iWave Automator are now available through iWave Software and its global network of resellers and service partners. A full list of supported ITSM applications is available at http://www.iwavesoftware.com/iWave-Software/iwave-adapters.html. Pricing may vary based on the connecting third-party product. For more information, please visit: http://www.iwavesoftware.com or call iWave Software at (866) 92-iWave.
About iWave Software
iWave Software provides software and services that help enterprise organizations automate the support of their IT infrastructure and critical business applications. For 16 years, Global 500 firms such as Raymond James, IGT, the European Patent Office and others have leveraged iWave Software's products to streamline their IT support, while improving quality of service and lowering operating costs (http://www.iwavesoftware.com). Headquartered in Frisco, Texas, iWave Software LLC is a privately-held affiliate of the Hall Financial Group.
###