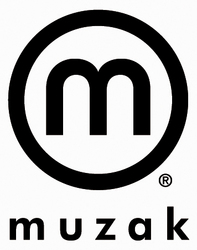 This year has already been one of the most exciting in Muzak's proud 75 year history. Innovation is happening at every level of the company. We are aggressively introducing new clients, new service offerings, new product lines, and new technology
Las Vegas, NV (Vocus) March 9, 2010
Muzak, the world's leading provider of music, messaging and digital signage services for businesses, is excited to announce Touch, an exclusive new experience design and sensory branding firm.
Touch is designed to bring strategic intent to the most emotive touch points in a retail environment and is targeted at Muzak's most progressive and innovative clients, who were already utilizing Muzak's full product suite. Touch offers a more focused, integrated approach to sensory branding, by developing a comprehensive experience design that supports the client's overall business and brand objectives. By leveraging Muzak's media solutions and platform, Touch will drive more measured and targeted customer experience, whether in-store, online or beyond.
The new firm will formally launch at this year's Globalshop conference in Las Vegas, Nevada, held March 10th through the 12th, 2010. The booth, #1838, located in the Store Design and Operations Pavilion, will give visitors a glimpse into how Touch combines subtle elements to generate a powerful and moving end result. In addition to exhibiting at the show, Touch will also host an exclusive after party at Gold Lounge located in ARIA Resort and Casino. A panel of industry experts will hold a lively discussion on the current state of music and branding, moderated by music expert and lifestyle artist Allison Hagendorf, host of FUSE TV's "The Pop Show". Following the panel, celebrity guest Pete Wentz of Fall Out Boy will kick the party into high gear with an exciting DJ set.
"This year has already been one of the most exciting in Muzak's proud 75 year history. Innovation is happening at every level of the company. We are aggressively introducing new clients, new service offerings, new product lines, and new technology," said Robert Finigan, VP and GM, Touch. "Touch brings it all together. Launching at Globalshop is the ideal venue to inspire progressive retailers to start thinking about media and marketing as a total and integrated solution."
About Touch
Touch is a solutions-driven experience design firm that specializes in audio and sensory branding. Drawing from Muzak's heritage in audio branding, proven expertise matching media with brands, deep access to content and massive installation network, Touch offers brands a true single source solution. Through the strategic application of custom music, voice, video and scent, Touch amplifies every experience consumers have with a brand – no matter where they encounter it.
About Muzak
For more than 75 years, Muzak has continued to lead their industry with compelling media based solutions. By acquiring, designing and delivering rich media-based solutions to clients worldwide, our services reach over 100 million people every day. Through 200 sales and service offices, Muzak designs and installs Digital Signage networks, leading drive-thru equipment and professional sound systems to a variety of clients in the retail, hospitality and restaurant industries. For more information, visit http://www.muzak.com
MEDIA CONTACT:
Brittany Lyke, Muzak
704.724.1122 / brittany.lyke(at)muzak(dot)com
###