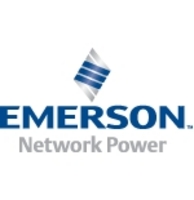 Columbus, OH (PRWEB) March 9, 2010
As high heat densities continue to push the limits of data center cooling, Emerson Network Power, a business of Emerson and the global leader in enabling Business-Critical Continuity™, today introduced the SmartAisle cooling management solution to increase cooling efficiency and rack capacity. Leveraging the hot aisle/cold aisle rack configuration, the flexible SmartAisle solution contains the cold aisle to prevent hot and cold air from mixing, while adding a layer of intelligent management through the Liebert iCOM™ control system. The SmartAisle solution is available to customers worldwide.
Key features of the SmartAisle solution include:

Thirty percent energy savings and a 25 percent cooling capacity increase (without compromising availability), as a result of the combination of cold aisle containment and precise aisle-level control of temperature, humidity and airflow.
Compatibility with both Knurr® cabinets or existing IT racks, and with variable capacity Liebert DS and Liebert CW cooling units containing Liebert iCOM controls, as well as row-based Liebert CRV and Liebert XD systems with Liebert iCOM controls.
The Liebert iCOM control system provides monitoring, control and communications vital to the SmartAisle solution's significant performance improvement over standard containment structures. Remote sensors in both the hot and cold aisles allow Liebert iCOM to ensure proper temperature, humidity and airflow to the inlet of the servers.
The SmartAisle solution can be used on raised or non-raised floors. Existing IT racks can be retrofitted with the SmartAisle solution containment system.
The solution is capable of cooling up to 30kW per rack, depending on whether internal or external cooling is used with the cold aisle containment.
Quotes attributable to Fred Stack, vice president of marketing, Liebert Precision Cooling (North America), Emerson Network Power:
"Containment has proven to be an effective approach to increasing cooling system efficiency, but containment without control is only a partial solution. "
"With the SmartAisle solution we've taken containment to the next level, magnifying the results that can be achieved by providing greater control of the contained environment while also enabling a modular approach to data center optimization."
Quotes attributable to Tom Wye, president and CEO, Bay Area Internet Solutions:
"While constructing our newest energy efficient, high-density co-location facility in Santa Clara, we evaluated several different energy saving infrastructures for our 30,000-square-foot data center to support over 1,000 high-density cabinets."
"Our goal was to find a solution that would provide us with efficient cooling, while we gradually expand our customer base."
"Carefully comparing the various technologies, we found that the SmartAisle solution from Emerson Network Power would provide us with the most efficient and flexible cooling system available."
"The SmartAisle solution is now an integral component of our cooling infrastructure."
Quotes attributable to John Burke, principal research analyst at Nemertes Research:
"Nemertes sees sensor-driven intelligent management of cooling as the most important improvement in data center climate control in many years."
"Fifty-nine percent of the enterprises Nemertes speaks with say that data center HVAC is still a challenge, especially problems with density, efficiency, and control of airflow."
"Improved, and especially more intelligent, cooling infrastructure is their main strategy for addressing such problems."
Related Links:
White Paper: Combining Cold Aisle Containment with Intelligent Control to Optimize Data Center Cooling Efficiency
White Paper: Focused Cooling Using Cold Aisle Containment
Video: Bay Area Internet Solutions Case Study
About Emerson Network Power
Emerson Network Power, a business of Emerson, is the global leader in enabling Business-Critical Continuity™ from grid to chip for telecommunication networks, data centers, health care and industrial facilities. Emerson Network Power provides innovative solutions and expertise in areas including AC and DC power and precision cooling systems, embedded computing and power, integrated racks and enclosures, power switching and controls, infrastructure management, and connectivity. All solutions are supported globally by local Emerson Network Power service technicians. Liebert AC power, precision cooling and monitoring products and services from Emerson Network Power deliver Efficiency Without Compromise™ by helping customers optimize their data center infrastructure to reduce costs and deliver high availability. For more information, visit http://www.Liebert.com or http://www.EmersonNetworkPower.com.
About Emerson
Emerson, based in St. Louis, Missouri (USA), is a global leader in bringing technology and engineering together to provide innovative solutions to customers through its network power, process management, industrial automation, climate technologies, and appliance and tools businesses. Emerson's sales in fiscal 2009 were $20.9 billion. The company is ranked 94th on the Fortune 500 list of America's largest companies. For more information, visit http://www.Emerson.com.
###