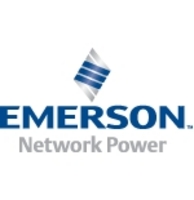 Carlsbad, CA (PRWEB) March 9, 2010
Emerson Network Power, a business of Emerson (NYSE:EMR) and the global leader in enabling Business-Critical Continuity™, today announced a new series of compact 200 W open frame ac-dc power supplies featuring four adjustable outputs: the LPQ200-M series. With a 3 inch by 5 inch footprint and a height of 1.32 inches (less than 1U), LPQ200-M power supplies offer a power density of more than 10 W per cubic inch and are capable of achieving efficiencies of up to 84 percent at full load. They are certified with ITE and non-patient contact and non-patient critical medical safety approvals, making them ideal for use in a variety of IT, communications, medical, dental and laboratory applications.
The LPQ200-M series is currently available in two standard models:

LPQ201-M offers dc outputs of +3V3, +5 V, +12 V and -12 V
LPQ202-M offers dc output of +5 V, +12 V, +24 V and -12 V
Outputs are adjustable from minus 20 percent to plus 10 percent and LPQ200-M series power supplies offer a full-load hold-up time of 16 milliseconds. The power supplies can operate with input voltages of 90 Vac to 264 Vac (120 Vdc to 300 Vdc) and feature a maximum safety ground leakage current of just 275 uA with a 264 Vac input. LPQ200-M series power supplies are rated for operation from zero to plus 50 degrees Celsius without derating, up to 70 degrees Celsius with derating, and can cold-start from temperatures as low as minus 20 degrees Celsius.
Under normal operating conditions, LPQ200-M power supplies have a high mean time between failures (MTBF) of more than 516,000 hours at full load. They are protected against overload and overvoltage conditions and are equipped with thermal overload protection to deliver high levels of power reliability. The power supplies are also equipped with power failure and remote sense.
All LPQ200-M power supplies feature a built-in EMI filter and meet rigorous EN55022-B and FCC part 15 Level B EMC conducted noise standards. They also are backed by a comprehensive set of worldwide ITE and medical safety approvals, including UL/TUV/CSA 60950-1, 60601-1, CE Mark LVD certification and CB certificates.
Emerson's LPQ200-M series ac-dc power supplies are available now and are competitively priced at $149 per unit in production quantities. For additional information, visit http://www.powerconversion.com/products/websheet/417/LPQ200-M.
About Emerson Network Power:
Emerson Network Power, a business of Emerson, is the global leader in enabling Business-Critical Continuity™ from grid to chip for telecommunication networks, data centers, health care and industrial facilities. Emerson Network Power provides innovative solutions and expertise in areas including AC and DC power and precision cooling systems, embedded computing and power, integrated racks and enclosures, power switching and controls, infrastructure management, and connectivity. All solutions are supported globally by local Emerson Network Power service technicians. For more information on Emerson Network Power's embedded power products and services for original equipment manufacturers and system integrators visit http://www.Emerson.com/EmbeddedPower. Learn more about Emerson Network Power products and services at http://www.EmersonNetworkPower.com.
About Emerson
Emerson, based in St. Louis, Missouri (USA), is a global leader in bringing technology and engineering together to provide innovative solutions to customers through its network power, process management, industrial automation, climate technologies, and appliance and tools businesses. Emerson's sales in fiscal 2009 were $20.9 billion. The company is ranked 94th on the Fortune 500 list of America's largest companies. For more information, visit http://www.Emerson.com.
Business-Critical Continuity, Emerson Network Power and the Emerson Network Power logo are trademarks and service marks of Emerson Electric Co. All other product or service names are the property of their respective owners. © 2010 Emerson Electric Co.
###