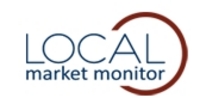 Over the next year, we expect either flat or moderately increasing home prices in many California markets, especially in Southern California
Cary, NC (Vocus) March 10, 2010
Local Market Monitor, the premier real estate forecasting solution, today released its first quarter Home Price Forecast, which predicts local market behavior for well over 300 US local markets over the next 12 months. The forecast identifies markets where home prices will continue to drop as well as stable markets with opportunities for growth.
According to the forecast, among the largest US markets—identified as those with populations greater than 600,000—the markets with the best expected performance in home price are:
Baton Rouge, LA
Buffalo-Niagara Falls, NY
Los Angeles-Long Beach-Glendale, CA
McAllen-Edinburg-Mission, TX
Miami-Miami Beach-Kendall, FL
Oxnard-Thousand Oaks-Ventura, CA
Rochester, NY
Santa Ana-Anaheim-Irvine, CA
Stockton, CA
Syracuse, NY
Tulsa, OK
Washington-Arlington-Alexandria, DC-VA-MD-WV
As this list indicates, many California markets are well past the worst. Many California markets have continuously held a place in the "worst expected performance" lists throughout the past year. Much of this is due to the long-term effects of speculative buying, including the repercussions of inflated housing construction on the local job market and investor portfolios.
"Over the next year, we expect either flat or moderately increasing home prices in many California markets, especially in Southern California," said Ingo Winzer, president and founder of Local Market Monitor. "In fact, overall, we forecast only a 3.7 percent drop in the average US home price in the next 12 months, and even that might be too pessimistic."
The largest markets with the worst expected performance in home price are:
Charleston-North Charleston-Summerville, SC
Chicago-Naperville-Joliet, IL
Jacksonville, FL
Lake County-Kenosha County, IL-WI
Las Vegas-Paradise, NV
Orlando-Kissimmee, FL
Phoenix-Mesa-Scottsdale, AZ
Portland-Vancouver-Beaverton, OR-WA
Salt Lake City, UT
Seattle-Bellevue-Everett, WA
Tacoma, WA
Tucson, AZ
Tampa-St. Petersburg-Clearwater, FL
Warren-Troy-Farmington Hills, MI
Over the past year, the national average home price fell 4.7 percent. This is due partly to continuing large price decreases in Florida, Arizona and Nevada markets, as well as the lack of improvement in large markets like Seattle, Chicago, and Minneapolis. Rather ominous is the deterioration in several markets that had so far weathered the economic storm well, including Salt Lake City, Charleston and Atlanta. These markets peaked later than some of the markets in California and Florida, which have traditionally been among the worst performing markets,
"Home price data from the fourth quarter of 2009 show worse results than the trend of previous quarters had suggested," said Winzer. "The effects of the recession clearly will weigh on the housing markets for a much longer time."
To see the top and bottom markets for the more than 200 smaller MSAs covered by Local Market Monitor, click here.
Local Market Monitor also recently released its latest National Economic Outlook, which comments on the overall predicted behavior of the US economy and national housing industry. According to the summary:

Despite the weak economy and housing market, some news suggests stronger growth can be expected, the most encouraging of which – the continuing fall in consumer credit.
While there are fewer jobs in the economy than there were last year at this time, new job losses have slowed significantly, showing improvements in such critical areas as retail trade and business help.
The housing market will lag behind in recovery due to the large remaining inventory of excess homes. Even with the current decreased level of construction, the absorption of the past excess is expected to take several more years.
To read the full report, click here.
About Local Market Monitor
Local Market Monitor, the premier real estate forecasting solution, offers investors in homes and home mortgages the local market risk intelligence they need to make better decisions. Using a proprietary formula called the Equilibrium Home Price, Local Market Monitor determines if markets are currently over or under valued, equipping users with a long-term risk and investment perspective. Covering over 300 local markets, Local Market Monitor also presents key investors with a 12-month home price forecast. The solution includes sorting capabilities allowing subscribers to view and compare real estate markets along various metrics. Local Market Monitor is based in Cary, NC and has provided expertise in evaluating residential property values since 1990. To learn more, visit http://www.localmarketmonitor.com.
###