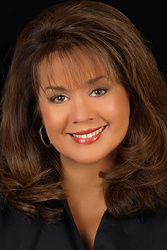 "eWomenNetwork was the best women's networking event I've ever been to" Melissa Kennelly Miromar Outlet Mall
Estero, FL (PRWEB) March 10, 2010
Your future has evolved. Your skills, degrees, and successful past, while useful, have been eclipsed by a new paradigm, and a new 2010 business woman has emerged. The 2010 Women's Success Imperative with Sandra Yancey CEO and Founder of eWomen Network will take center stage at the Fort Myers/Naples Chapter 2010 Women's Success Imperative luncheon and seminar to be held at the Embassy Suites in Estero, on Wednesday, March 24, from 11:00 a.m. until 3:00 p.m.
The event is open to the public. Registration can be made online at http://www.ewn-swfl.com or calling Area Managing Director Cat Foster, 239-895-2560. Cost is $55.00 or $45.00 for eWN members.
The competition is fierce, with more marketing and promotion clutter to wade through than ever before. To help make 2010 your breakout year, during this time with Sandra Yancey, you will learn:
1. The four critical rules that must be followed to succeed in 2010 and beyond;
2. How to discover, embrace and sustain your brilliance, despite challenges that seem insurmountable;
3. How to engage others to support your goals and your vision for the future;
4. The #1 factor that determines whether you will succeed or fail. (Over 80% of women miss the mark on this one; but after you learn this key factor, you will understand its power.)
Sandra Yancey is also the the producer of the GLOW Project Movie, and ABC radio show host. Her awards include Excellence in Leadership from the Euro-American Women's Council, Athens Greece; Entrepreneur Star Award from Microsoft; and Women Advocate of the year award from Women's Regional Publishing. She is recognized by CNN as an American Hero for her role in mobilizing needed resources for victims of the hurricane Katrina devastation. She is an impassioned philanthropist, dedicated to helping women and girls succeed.
"eWomenNetwork is the #1 resource for connecting and promoting women and their businesses on both a local and global scale states Cat Foster, Area Managing Director. We are known for helping women get ACCESS. Access; to leads, contacts, information, resources, support, customers and transactions. The culture of eWomenNetwork is women helping women. The terms repeated often are lift as you climb and it takes teamwork to make the dream work. We do that and more."
"If you want others to show up and help you, then you must show up to help others. Our group of professional women are committed to the success of each other ."
For more information on the 2010 Success Imperative as well as other upcoming event visit the local chapter site of eWomenNetwork at http://www.ewn-swfl.com
# # #