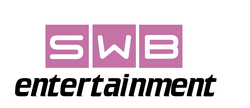 SWB Entertainment made my wedding the best it could be! Highly recommended! They are the best DJ's around!
Los Angeles, CA (PRWEB) March 10, 2010
SWB Entertainment announces the launch of its fully integrated event, wedding and party DJ services website. The clean and crisp homepage immediately invites you find the information you are looking for like availability, quotes and music, while making you comfortable that this is an established DJ service with an impeccable reputation.
From the first sentences of this website, you learn that the Owner, Scott Beebe is a master in presentation and planning and has years of experience working with venues from 10 to 10,000 guests. Scott leads a dedicated team of professional DJs with years of experience providing musical services to corporate events, proms, weddings and more. It is clear that with over 200,000 songs in their repertoire, you can feel confident that SWB Entertainment will provide a variety of music that is appropriate for your venue; from the swinging 40's to current pop hits; their selection is tremendous.
Time is always of the essence when planning an event. If you're planning a wedding or a corporate holiday party, you have to get it right and don't have time to wonder if the DJ is really available or if their selection is as 'vast' as they say. The SWB Entertainment website does more than put your mind at ease; it actually provides you with the information you need to know! Availability is as easy as picking the date and pressing enter to see if SWB Entertainment is available for your special day.
Packages aren't just listed; the precise details of each package are included as well so you'll never have to wonder what you're getting. Are you looking to find an immediate estimate? Just fill out a few key pieces of information and a quote for SWB Entertainment's services are moments away.
The new SWB Entertainment website offers two incredibly important services that many DJ services do not provide. Music Selections. Do you have that special song you want to dance your first dance with your significant other on your wedding day? Is there a memory you would like to invoke as you say bon voyage to a co-worker? The incredible music search tool makes it so easy to simply type in the name of the song or musical artist you are looking for and you will instantly know if it will be available for your event. Fear not though, this library is updated weekly and you can always contact SWB Entertainment directly.
SWB Entertainment doesn't just stop at providing the music, however. SWB Entertainment also offers the services-free of charge! - of an 'entertainment planner' ensuring that you will be able to relax and enjoy your event and not have to worry about wires, electricity or where the DJ will be set up.
The SWB Entertainment website provides a one-stop shopping experience for all of your entertainment needs, perfect for the special day when you want the best.
About SWB Entertainment:
SWB Entertainment is lead by owner Scott Beebe and staffed with a team of DJ's providing years of experience in entertainment planning. With the goal of providing superior customer service and an incredible musical experience; the launch of the SWB Entertainment website reinforces the professionalism and quality you can expect from their services.
Contact:
Scott Beebe, Owner
800-593-4012
Website: swbentertainment.com
Facebook: http://www.facebook.com/swbentertainment
Twtitter: http://www.twitter.com/swbentertain
MySpace: http://www.myspace.com/swbentertainment
###