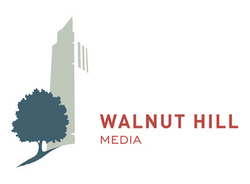 The entire team that produces Beyond the Boardroom's compelling one-on-one interviews should be both proud and honored by these nominations.
New York, NY (Vocus) March 10, 2010
The New York Chapter of the National Academy of Television Arts and Sciences has honored Walnut Hill Media with a total of three New York Emmy® Award nominations for its Beyond the Boardroom series and for its one-hour show, American Business at the Crossroads: A Beyond the Boardroom Special. The award nominations were announced Thursday, February 25 and the 2010 Emmy® Awards will be presented on Sunday, April 18 at the Marriott Marquis Hotel in New York City.
"The entire team that produces Beyond the Boardroom's compelling one-on-one interviews should be both proud and honored by these nominations," said Jonathan Tisch, founder of Walnut Hill Media and Chairman and CEO of Loews Hotels. "The nomination of American Business at the Crossroads: A Beyond the Boardroom Special, a broadcast that deals with the serious issues surrounding our nation's economic crisis, is a prescient hour of television for our times. It is very gratifying to be recognized for this achievement."
Walnut Hill Media received the following nominations:
Interview/Discussion
Beyond the Boardroom with Jonathan Tisch: Cathie Black
Beyond the Boardroom with Jonathan Tisch: Kevin Ryan
Politics/Government: Program/Special
American Business at the Crossroads: A Beyond the Boardroom Special
Press Contact: Jen Farley
212-521-2812
###