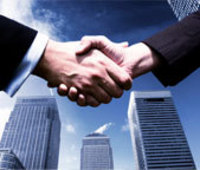 Retaining talent has become a major challenge for most managements. The Open University has become a strategic partner to corporate and entrepreneurial India.
Mumbai (PRWEB) March 11, 2010
30 month distance education programme for working professionals with minimum 3-year work experience in managerial capacity
The current format MBA Programme is a pilot being run in India, Malaysia, Singapore, Ireland, Norway or Sweden in association with the Pearson Group.
The Open University, UK today announced that the admissions to their MBA Programme would be closing on March 19th and the two-and-half year (30 months) course is scheduled to begin in May 2010.
The Open University MBA (OUMBA) is the flagship programme of The Open University Business School (OUBS) run in India as part of a joint venture with the global publishing and media group, Pearson. Open University is the world's first global university to launch the OUMBA pilot locally, supported by marketing, delivery and intellectual property infrastructure provided by Pearson.
The OUMBA programme is a 30 month distance learning programme made up of five modules, each focusing on a specific area. Whilst it is primarily a distance learning programme, it also includes four residential Global Exchange Events which will take learners to cities such as Dublin, London, Singapore and Istanbul.
Richard Kemp, Co-Director MBA Executive Experience at The Open University said, "Today, retaining talent has become a major challenge for most managements. The Open University has become a strategic partner to corporate and entrepreneurial India by establishing relationships with IBM, HCL and Wipro wherein these organisations are recommending the MBA to their talent staff as part of their talent retention and development schemes."
The Open University UK brings the best in world class education to a global audience in a way that is locally available and localized to suit Indian business environs. The approach reflects the values of the Indian business community and how these impact the wealth creation in the global economy in ways that allow leaders from other business communities to gain by connection.
The Open University Business School MBA is an executive experience that pioneers practice-based learning which means that what a manager learns today they can then put into practice tomorrow, benefitting both the individual and his/her organisation. The pedagogy is designed to encourage learners to develop their leadership and innovation through learning from their peers on the MBA programme.
The OU sets up study groups of approximately 16 students from varied nationalities. The groups are based on maximum diversity possible within a time zone - the time zone is important because some class interactions require real time participation, while others can be organised asynchronously. Students in India are likely to be linked to students in a geographical zone from Singapore to the Gulf
There is support available from a specialist Student Support team based in Oxford, UK. They offer them advice and guidance on the teaching, learning and assessment activities of the university which are not directly related to the academic content of the programme.
The OUMBA program is accredited by AASCB, AMBA, EFMD and CEL which makes The Open University Business School a part of the elite group of less than 1% of business schools worldwide that has won quadruple accreditation. The OUBS has probably the largest alumni network and programme membership within this elite number. One in five UK MBA students studies with The Open University.
In the 40 years since its inception, over 350,000 people around the globe have graduated from The UK's Open University. Over 25,000 of the current 43,000 Open University Business School students live beyond UK borders and 70% are in full time employment.
All requisite information with respect to the admission process, the curriculum, etc is available on the website http://www.mbaopen.net. You can also call Ms. Kajari Bharadwaj on +919910777168 or write to her for more information.
For further details, please contact:
Pradeep Ghorpade
Account Director
Sampark PR, Mumbai
Ph.: 9663367858 | 4042 5550 (B) | 40425543 (D)
###