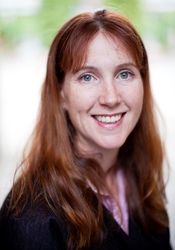 Wayne, PA (Vocus) March 11, 2010
Pamela Marnell, head of product management for SunGard Financial Systems, said, "In talking to our customers, we've heard three universal business challenges that need to be met in 2010: delivering transparency, increasing efficiency and leveraging networks. Increasing regulation and compliance, and investor demand for stronger risk management, calls for improved transparency across the organization and into business silos. The ubiquitous need to do more with less, better align costs and properly allocate resources is driving the adoption of process automation for greater operational efficiency. Finally, as emerging market firms look to expand in the West, and Western firms move further into emerging economies, both need to leverage business process networks that accelerate time-to-market and leverage market connectivity and access. At SunGard we are helping our customers manage these challenges with our deep domain expertise, breadth of software solutions, and global services model."
SunGard's top trends and recommendations for 2010 include:
Transparency:

Trend: Risk and compliance data need to be readily available and understood, but exploding volumes of data and legacy IT infrastructures make it difficult to pull together and interpret the information in a timely manner.
Recommendations:
o Unlock the data from legacy systems and across silos to unleash value, through improved data aggregation, data mining, workflow management and reporting.
o Harness and manage rising volumes of data and apply the appropriate analyses for its interpretation.
o Weave risk management into the very fabric of an organization to create a culture of compliance, from the boardroom to the trading room.
Efficiency:

Trend: With fewer resources to support business growth, IT departments are under pressure to make smarter use of technology and keep costs down, while improving client service and profitability.
Recommendations:
Firms should invest in:
o Business process management, which helps reduce data gaps and processing errors, improve productivity and capacity and enhance client service.
o Software-as-a-Service* to better align spend with revenue, access new functionality quickly and add value to their existing infrastructure without the risk of core system upgrades.
o Application management, testing and managed hosting via a vendor partner, to free up staff for growth projects.
Networks:

Trend: Emerging markets firms are expanding internationally and developed world firms are expanding into emerging markets as never before. One reason is that, according to International Monetary Fund data as published by Financial Times, BRIC countries (Brazil, Russia, India and China) are predicted to grow 61% between 2008 and 2014, compared with 12.8% growth predicted for G7 countries.
o Fragmentation is enabling second and third tier firms to compete for their share of global growth.
Recommendations: Connect to a multi-protocol network infrastructure that automates financial value chains, links to exchanges, counterparties, regulatory bodies and other ecosystem participants to help firms quickly and cost-effectively do business in new economies.
o Best value is in networks that offer bundled services, such as access to non-displayed liquidity for brokerage firms or the ability to reconcile multiple global bank account balances for corporations.
Bob Egan, global head of research and chief analyst at TowerGroup, said, "To improve transparency, automation should play a role in terms of reducing the latencies in counterparty networks and other credit risk measurement systems. Business process management brings together a number of intelligent factors that are based on the corporate objectives, to automate and drive new efficiencies, and the intelligent quotient of an institution. For a network to be useful, it needs to be fast, clean and pure in order to instill trust and confidence in risk calculations or communications between counterparties."
Theresa Molloy, vice president of corporate client services at NYSE Euronext, said, "The mission of our business is to help our 2,000-plus global clients communicate more effectively to their investors and senior management team. Our clients are seeking market information on fragmentation within the US capital markets. The types of technology that have had the most impact on our business are those that enable us to reach clients 24/7 regardless of geographic boundaries. Our Market Access Center alerts built in partnership with SunGard were designed specifically for C-suite executives to provide topics that are top of mind to a CFO or an investor relations officer, to communicate issues that are impacting their stock or their peer's stock."
Stuart Rubinstein, executive vice president of Life and Disability products at USAble Life, said, "From a client perspective, access to day-to-day transparency is important, which makes Web access a key focus, as well as quality and efficiencies gained from an automated, front-to-back customer life cycle. From a business perspective, business intelligence data and data management are going to be critical moving forward. Access to and consistency of information on one integrated SunGard system helps us more effectively make good business decisions based on facts, data, and logic, as well as serve our clients better."
What's your position? We invite you join the conversation and see what the industry is saying about TENfor10 at http://www.sungard.com/TEN.
SunGard Financial Systems is pursuing a visionary initiative to transform some of the key functionality of its core systems into components to form a new software development and on-demand delivery environment called Infinity. Infinity helps financial institutions to develop and deploy custom applications, integrating SunGard components with their own proprietary or third party components. Infinity uses SunGard's Common Services Architecture (CSA), a service-oriented architecture (SOA) development framework, offering business process management (BPM) and a virtualized, software-as-a-service (SaaS) infrastructure.
About SunGard Financial Systems:
SunGard Financial Systems provides mission-critical software and IT services to institutions in virtually every segment of the financial services industry. The primary purpose of these systems is to automate the many detailed processes associated with trading, managing investment portfolios and accounting for investment assets. These solutions address the processing requirements of a broad range of users within financial services, including asset managers, traders, custodians, compliance officers, treasurers, insurers, risk managers, hedge fund managers, plan administrators and clearing agents. In addition, we also provide professional services that focus on application implementation and integration of these solutions and on custom software development.
About SunGard:
SunGard is one of the world's leading software and IT services companies. SunGard serves more than 25,000 customers in more than 70 countries.
SunGard provides software and processing solutions for financial services, higher education and the public sector. SunGard also provides disaster recovery services, managed IT services, information availability consulting services and business continuity management software.
With annual revenue exceeding $5 billion, SunGard is ranked 435 on the Fortune 500 and is the largest privately held business software and services company on the Forbes list of private businesses. Based on information compiled by Datamonitor*, SunGard is the third largest provider of business applications software after Oracle and SAP. Continuity, Insurance & Risk has recognized SunGard as service provider of the year an unprecedented six times. For more information, please visit SunGard at http://www.sungard.com.
*January 2009 Technology Vendors Financial Database Tracker http://www.datamonitor.com
Trademark Information: SunGard and the SunGard logo are trademarks or registered trademarks of SunGard Data Systems Inc. or its subsidiaries in the U.S. and other countries. All other trade names are trademarks or registered trademarks of their respective holders.
###