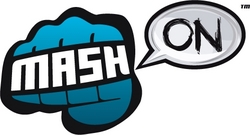 We are big believers in the brand value of MGM and its shows, modern and classics alike said Philippe Benoliel, MashON CEO. "We are thrilled to be chosen by MGM to deliver an innovative, world-class e-commerce experience."
Los Angeles, CA (PRWEB) March 11, 2010
Metro Goldwyn Mayer Studios "MGM" has announced today that is has completed the design and development of its new e-commerce website, and has officially launched the newly re-designed Internet retail site under the URL, shop.MGM.com.
The new official MGM Store is the only e-commerce website solely devoted to products from MGM's many diverse brands including theatrical, television and classic properties all housed under a single entertainment store site. The new website is the result of a unique relationship between MGM and MashON.
"MGM has been an active participant in e-commerce since the inception of our first site in 2006," said Warren Schorr of MGM Consumer Products. "The new shop at mgm.com further exemplifies our commitment to the online business and plays an important role in delivering new and exciting products and features to our audience while providing all things MGM under one roof. We're particularly excited at the opportunity to leverage MashON's creative technology to allow fans of our diverse properties to create their own products using their favorite characters."
The MGM Hub Store will initially offer four distinct storefronts, for MGM™, Rocky™, Pink Panther™ and Stargate™ and will be followed by other property specific stores following the initial launch. On-line shoppers will have the ability create their own products using licensed art for each brand, as well as search and browse for products by their favorite character or product type by using key words and phrases.
Consumer designed products manufactured "on-demand" includes apparel, device skins, posters, cards, and greeting cards with many more to be delivered over the few months following the launch of the store. Shoppers will also find their favorite licensed products at the MGM Store, saving them multiple shipping charges inherent in buying branded products from multiple stores.
"We are big believers in the brand value of MGM and its shows, modern and classics alike" said Philippe Benoliel, MashON CEO. "We are thrilled to be chosen by MGM to deliver an innovative, world-class e-commerce experience."
For additional information, please visit:
About Metro-Goldwyn-Mayer Inc.:
Metro-Goldwyn-Mayer Inc., through its operating subsidiaries, is actively engaged in the worldwide production and distribution of motion pictures, television programming, home video, interactive media, music and licensed merchandise. The company owns the world's largest library of modern films, comprising around 4,100 titles. Operating units include Metro-Goldwyn-Mayer Studios Inc., Metro-Goldwyn-Mayer Pictures Inc., United Artists Films Inc., MGM Television Entertainment Inc., MGM Networks Inc., MGM Domestic Networks LLC, MGM Distribution Co, MGM International Television Distribution Inc., Metro-Goldwyn-Mayer Home Entertainment LLC, MGM ON STAGE, MGM Music, MGM Worldwide Digital Media, MGM Consumer Products and MGM Interactive. In addition, MGM has ownership interests in international TV channels reaching nearly 120 countries. MGM ownership is as follows: Providence Equity Partners (29%), TPG (21%), Sony Corporation of America (20%), Comcast (20%), DLJ Merchant Banking Partners (7%) and Quadrangle Group (3%). For more information, visit http://www.mgm.com.
About MashON:
MashON (http://www.mashon.com), a dba of Planetwide Games Inc, is a leading provider of web based creative, promotional applications and turnkey e-commerce solutions for more than 45premium entertainment properties such as Time, EA, NFL, 4Kids TV, Moonscoop and TNA Wrestling. Leveraging its patented web based creative platform, MashON redefined on-line shopping for branded merchandise by combining traditional licensed products with user created merchandise under a single cohesive, branded and entertaining web store, providing a deeply immersive and consolidated shopping experience.
MashON has deployed its comprehensive technology platform, including e-commerce applications, promotional and social widgets, SEO and advertising campaign management and interactive advertising solutions to maximize the exposure and profitability of entertainment brands and content.
###