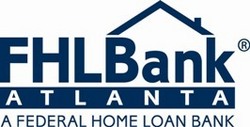 FHLBank Atlanta continues to lead the effort to bring economic stimulus to the communities we serve through AHP funding
Atlanta (Vocus) March 11, 2010
Federal Home Loan Bank of Atlanta (FHLBank Atlanta) announced today that it will award $2.9 million to fund nine affordable housing developments in Virginia. The funding is part of $40 million FHLBank Atlanta will award in 10 states to create or preserve 3,897 units of affordable housing.
FHLBank Atlanta will award the funds as part of its 2009 Affordable Housing Program (AHP) offering. Local community developers, in partnership with FHLBank Atlanta member institutions, will use the funding to build or repair 335 affordable housing units in Caroline, Culpeper, Fairfax, Fauquier, Fluvanna, Frederick, Gloucester, Halifax, King William, Loudoun, Louisa, Orange, Prince William, Russell, Shenandoah, Spotsylvania, Stafford, Warren, Westmoreland, and Wise counties, as well as the cities of Abingdon, Alexandria, Bristol, Chesapeake, Colonial Heights, Damascus, Danville, Fredericksburg, Gate City, Lynchburg, Manassas, Manassas Park, Martinsville, Norfolk, Petersburg, Portsmouth, Richmond, Roanoke, Staunton, Tom's Brook, and Winchester.
"FHLBank Atlanta continues to lead the effort to bring economic stimulus to the communities we serve through AHP funding," said Arthur Fleming, senior vice president and director of Community Investment Services, FHLBank Atlanta. "These funds serve as a catalyst for revitalizing neighborhoods and creating jobs in the areas that need it most."
AHP is a competitive funding program that helps develop owner-occupied and rental housing for very low-, low-, and moderate-income families. FHLBank Atlanta awards the funds annually to member financial institutions and their community housing partners. AHP is a component of FHLBank Atlanta's affordable housing, economic development, and down-payment assistance initiatives. For the complete list of AHP winners, visit http://www.fhlbatl.com/ahp.
About FHLBank Atlanta
FHLBank Atlanta offers competitively-priced financing, community development grants, and other banking services to help approximately 1,200 member financial institutions make affordable home mortgages and provide economic development credit to neighborhoods and communities. The Bank's members—its shareholders and customers—are commercial banks, credit unions, savings institutions, and insurance companies headquartered in Alabama, Florida, Georgia, Maryland, North Carolina, South Carolina, Virginia, and the District of Columbia. FHLBank Atlanta is one of 12 district banks in the Federal Home Loan Bank System which since 1990 has contributed more than $3.6 billion to the Affordable Housing Program.
###