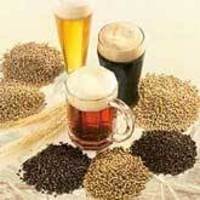 If you've been interested in brewing your own beer, there's no time like the present to get started.
Elkhart, Ind. (PRWEB) March 11, 2010
St. Patrick's Day is almost here; and as everyone knows, this is one of the biggest days of the year for beer consumption in the United States. It's also a big day for home brewers all over the country, with many brewing beer especially for the celebration honoring Ireland's patron saint – and of course, beer. To Celebrate St Patrick's Day, the staff at Quality Wine and Ale Supply are offering specials on beer brewing equipment for a limited time only.
For beer enthusiasts interested in brewing beer at home, there's no time like the present to get started with the hobby. The St Patrick's Day holiday is a great time to pick up a beer brewing kit and enjoy home brewing to celebrate the upcoming holiday on March 17th and culture of the Irish. Since this day is so strongly associated with beer in the minds of many, it always brings with it a renewed interest in the idea of brewing a homemade batch of beer to enjoy.
For the Elkhart, Indiana home brewing and wine making shop Quality Wine and Ale Supply, this is always a particularly busy time of year, as beer enthusiasts decide to take the plunge and become brewers themselves. According to the shop's management, beer brewing kits, while always a hot item, are their biggest seller by far in the weeks preceding and following St. Patrick's Day, overshadowing their line of wine making supplies and other equipment for home brewers and vintners.
To celebrate St. Patrick's Day and beer making, Quality Wine and Ale Supply is currently offering holiday specials on select equipment and kits, including a discount on stainless steel beer brewing pots of over 20% savings. With such great sales, now is the time to get started home brewing at an affordable price.
Home brewing with a beer brewing kit is one of those hobbies that keep on giving in the form of fresh, home brewed beer regardless of the season, with beer recipes in many different colors and flavors to enjoy, including green for St. Patrick's Day, as the staff of Quality Wine and Ale Supply are happy to point out.
For more information about home brewing, beer brewing kits and wine making supplies, please visit: http://www.homebrewit.com
Media Contact:
Quality Wine and Ale Supply
530 E Lexington Ave. #115
Elkhart, IN 46516
Tel: (574) 295-9975
Fax: (574) 295-9932
###