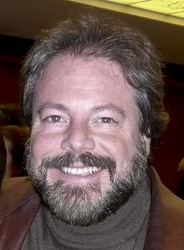 "Consumers aren't interested in good salesmen. They want great advisors."
New Canaan, CT (PRWEB) March 11, 2010
Connecticut-based Disciplined Advisor Network, Inc. plans to shake up the insurance industry by doing the unthinkable – attract all the top producers from around the country to work together under one virtual umbrella, in order to collaborate on cases rather than compete. "When I first heard the idea, I thought he had finally lost it," says Cathy Rose, Head of West Coast Operations, speaking of Network Founder and President Robert K. Strauss, J.D. "That's just not the way insurance agents tend to operate."
But just a few months after incorporating, the Network already has 2,500 subscribers and 50 full-time, dues-paying members. "Our goal", says Strauss, "is to have 200 active members by the end of this year, 1,000 members by the end of 2011, and go public by 2015. So far, we are ahead of schedule." If the Network succeeds, it may forever change the way life agents interact with producer groups and general agencies.
The Disciplined Advisor Network is unique in that it is not an insurance wholesaler. Rainmaker members join to access high-end life insurance strategies and, more importantly, receive direct case support from experienced attorneys, CPA's and other credentialed professionals. Expert members, on the other hand, gain entree to a larger client base, by servicing Rainmakers. Both Expert and Rainmaker members continue to write business through their existing channels.
"The Network is succeeding," Strauss explains, "because traditional insurance models, centered around the art of selling, have failed." According to Strauss, "Consumers aren't interested in good salesmen. They want great advisors. In fact, they want the best financial strategies that money can buy, with seamless integration and flawless implementation. And you know what? They deserve it."
Disciplined Advisor Network, Inc. was founded in 2010 by Robert K. Strauss, J.D., an attorney, insurance consultant, and investment advisor with over 25 years of experience. Mr. Strauss is an honors graduate of the Wharton School of Finance at the University of Pennsylvania, as well as the Boston University School of Law. He has authored numerous articles on insurance and taxation, and spoken at such prominent industry conferences as the International Forum.
To learn more about the Disciplined Advisor Network, visit http://www.disciplinedadvisor.com.
# # #