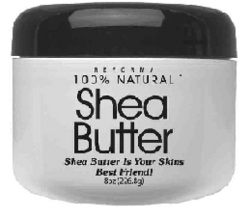 Southfield, Mich. (PRWEB) March 11, 2010
Southfield-based Reforma Group produces a line of all natural hand and body lotions with an emphasis on the key ingredient African Shea butter. The products are highly sought after for their deep hydrating and healing properties. On Friday, March 5, 2010, owner Gary Cunitz announced that shipping costs have been slashed and there is free delivery for all purchases of $25 or more. Customers can visit http://www.creamsnlotions.com to see the complete line of hand and body lotions as well as facial serums.
Reforma Group is a family-owned company built on a business philosophy to manufacture safe and natural skin care products for the whole family. Their goal is to help 'reform' skin care by developing personal care products including hand and body lotions that are safe and effective. With this emphasis, it isn't surprising the company has placed an importance on the ingredient African Shea butter. Deeply hydrating African Shea butter dates back to the time Cleopatra and is still used today for dry skin relief, diaper rash, small skin wounds, skin cracks, stretch mark reduction, sunburns, reducing blemishes and wrinkles, eczema as well as restores elasticity to skin and so much more.
Reforma Group is making a significant effort to make safe and natural hand and body lotions available to anyone via the internet while also introducing African She Butter to more individuals. With the launch of a new website in late 2009, they are using the Internet strategically to get their message out, educate the consumer about the benefits of African Shea Butter and natural, safe ingredients.
"I sometimes feel like a broken record," said Gary Cunitz, "I believe so deeply in the benefits of these products, I want to ensure everyone has an opportunity to purchase and know the advantages of natural ingredients and, in particular, African Shea butter."
To introduce more customers to these unique products, Reforma Group has added a Facebook fan page at Creams N' Lotions on Facebook and a Twitter account at @100sheabutter on Twitter. Fans and followers will receive the latest promotional information, see new products first, get the inside scoop about hand and body lotions, and receive special incentives.
Reforma Group manufactures all of its own products using natural ingredients and preservatives. No products are ever tested on any animals. They have joined dozens of other companies to ensure they develop and formulate safe products and are members of the Association to Campaign for Safe Cosmetics.
About Reforma Group
Reforma manufactures all of its own products using natural ingredients and natural preservatives. All products are mineral oil free, hypoallergenic, and paraben free. Visit http://www.creamsnlotions.com to learn more.
###