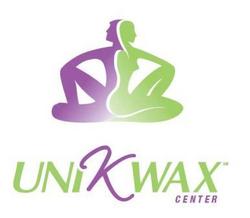 Miami, Fla. (PRWEB) March 12, 2010
With great prices and convenient locations, Uni K Wax Centers will have everyone looking beach-ready with the softest hair-free skin ever. And now, first time spring break customers at participating Uni K Wax Centers will receive their choice of a free full front bikini wax for her (a value of $27.00) or a free lower back wax for him (a value of $27.00) or 15% off the total waxing service, if they schedule from Monday through Wednesday during the months of March and April 2010.
Bonus Reward Points for Existing Customers
Existing customers will receive a one time offer of triple bonus reward points (15,000 points) when referring a friend, (a value of $15.00 towards their next waxing service) and triple points (3,000 points or $3.00 towards their next waxing service) when trying a new service.
Getting ready for spring break has become a ritual with waxing as the most popular appointment before slipping into that swimsuit. Offering the very best waxing services at affordable prices many Uni K Wax Centers offer special rates for high school and college students as well.
Smart in the Sun
Straight A students know that the harsh rays of the sun are harmful. Now Uni K Wax Centers has Sun-Pro for Face SPF 30. This weightless cream can be worn over or under makeup on the beach or by the pool. This paraben and preservative free hydrating moisturizer with sunscreen calms even the most delicate skin while a potent blend of UV protectors guards against he harmful rays of the sun. 4.0 oz/$29.00.
Uni K Wax Centers are devoted to the art of natural and safe hair removal in a clean and comfortable environment. Visit http://www.unikwax.com or call 1.888.Unikwax for a full listing of all Uni K Wax Centers around the country.
###